Life on the Road Blog: Ready to Adapt
September 2022, by Scott Obernberger
Turn Curveballs Into Opportunities
One thing every artist and promoter can agree on is that this year, like the two before it, is full of curveballs. Whether it's the economy and all the difficulties that come with it, the continued presence of COVID-19, the weather, or the dozens of other obstacles that change our best-laid plans, as businesspeople we need to prepare for all of them and be ready to adapt at a moment's notice. 
I just lost three shows in a row (two weekends and a midweek show in the middle) because of the latest strain of COVID-19. The promoter was extremely understanding and, God bless her, even gave me credits for three shows next season. 
As an artist who depends to a large extent on show sales, it is still a hit to have to cancel three shows. Most of us have now been there at least once, and it is no fun. How do you turn curveballs like this into opportunities? 
Remember, not all opportunities are huge. When nature's telling you to slow down (and forcing the issue), you can use this respite to catch up on other important aspects of your business. 
Use the opportunity to take care of paperwork, billing, accounting, ordering supplies, returning calls, contacting customers, ad design, and whatever else you put on the back burner during this busy season. There is a reason you have been given this time — use it as best you can. 
Don't panic when the curveball comes your way. Yes, you will lose income in the short term. No, it isn't fun. But the worst thing you can do is panic or obsess about it. 
One of the best business lessons I ever learned from my dad was to just keep working. Our instinct is to panic — we have bills to pay, so now what will we do — but panicking is a complete waste of time. It doesn't solve the problem and only makes us an emotional mess. 
Use the time you would waste panicking or complaining about the situation to produce more work. Not only will you get something accomplished (which will help in the long run), but within an hour or two, you will stop focusing on the bad and look at the opportunities ahead. 
If you are on a sinking ship, what increases your odds of survival — holding onto the rail and screaming or looking for a lifeboat? Be proactive — look for a lifeboat. 
Economic Difficulties
All of us are struggling with inflation, sky-rocketing fuel costs, and fears about the stock market. These impact us both directly and indirectly. 
With our costs of doing business going up (wholesale costs have increased more than 11% and fuel costs a whopping 100% since January of 2021), the natural inclination is to raise our prices. We certainly can't take a loss on what we do, and we have bills to pay as well. 
And yet we must be careful. What we do, as important and beautiful as it is, is not a need. We are a want. Just like us, our customers are struggling with the same issues. The price of food is up. Gas and energy costs are up. 
The cost of most things has increased, and wages have only gone up half as much. If our customers are struggling with these issues, they will prioritize just like we do. So, what do we do? 
My approach has been to increase my prices only incrementally — a couple dollars here and there. Try to keep increases to a minimum and pick numbers that psychologically don't feel like an increase. Ask yourself what increase will just cover your increased expenses and then try to stay as close as possible to that number. 
If you can, try to focus on functional art. It is easier to sell art that serves multiple purposes. It is both beautiful and you can bake in it. Obviously, this works for some of us, so try to find ways to make things that customers see as practical purchases. 
Have multiple price points — people still want to treat themselves. They just might not be able to afford the larger items right now. Having a range of prices increases your chances of a sale. You'll be amazed how quickly small sales add up to big dollars.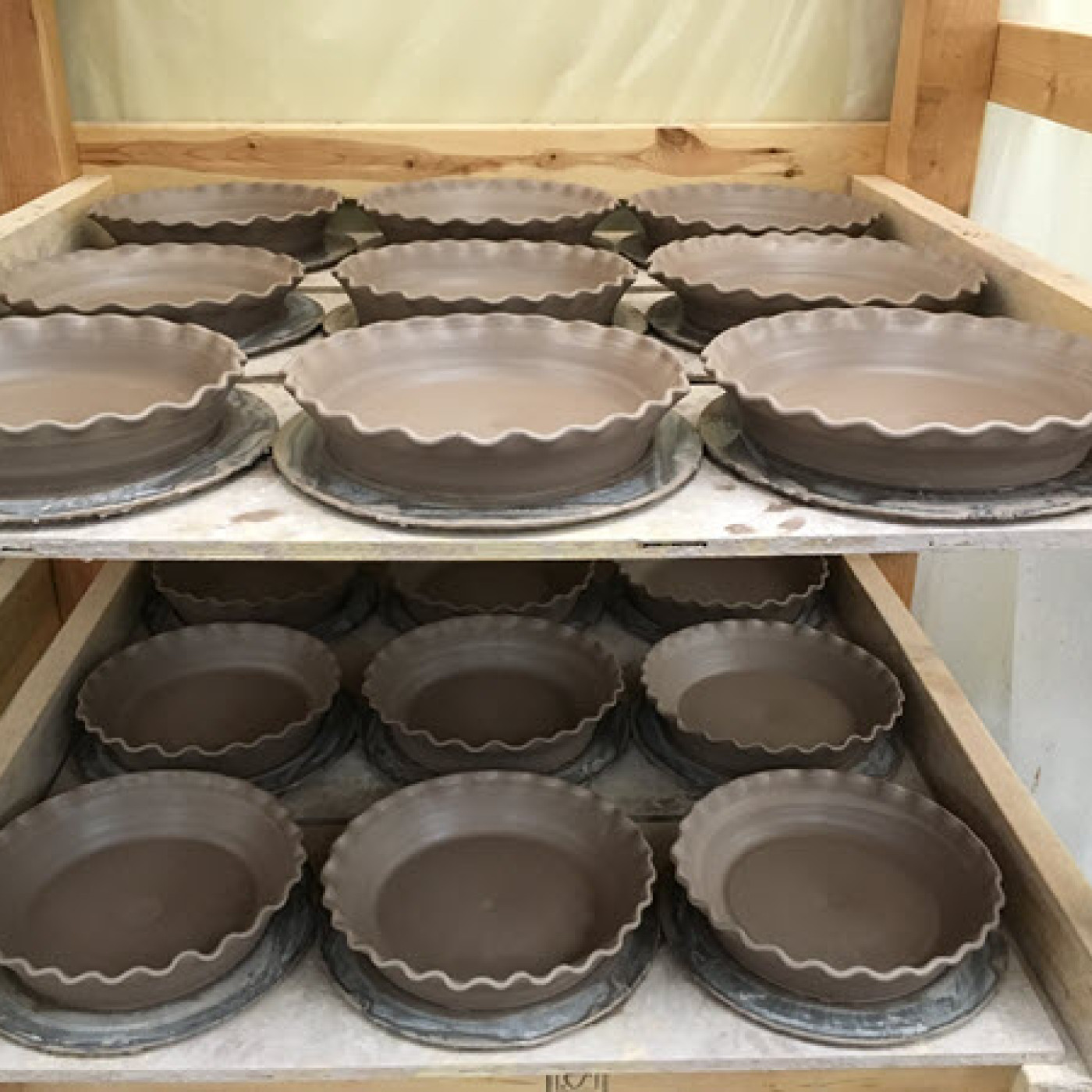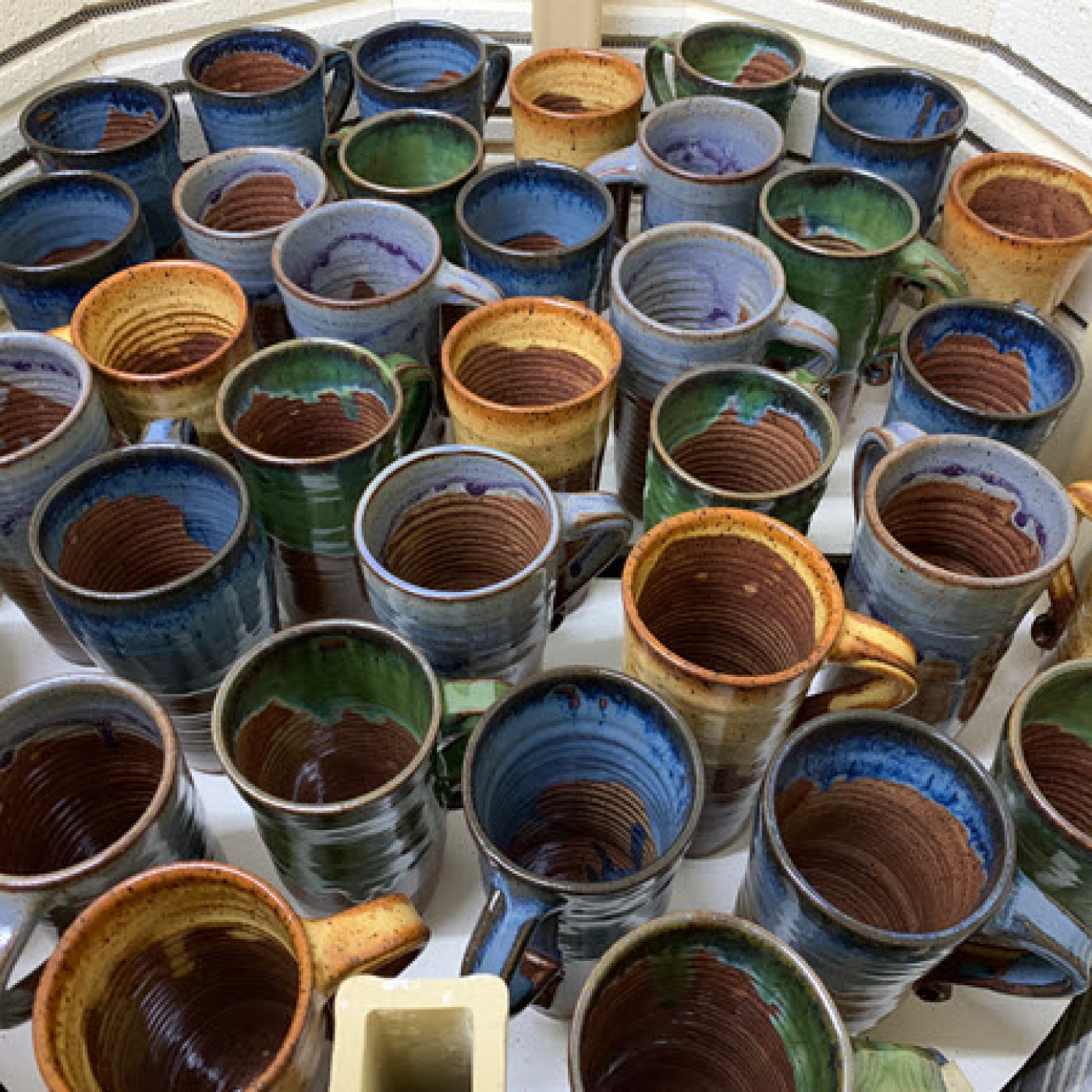 Opportunities
When one area of your business slows down, use it as a chance to recalibrate. Take time to look at your business. Look at how you market. Research what other artists do. Try some new things. 
As frightening as uncertainties are, look at them as opportunities to explore what you have done and how you can make changes and adapt to new situations. As artists, we are constantly evolving. Our vision changes, our skills grow, and our craft improves. Business is just another art form, so don't be afraid to evolve in how you do business as well. 
I am eager to get back out on the road and meet customers. My next round of shows keeps me closer to home and makes it easier to keep up with production. 
The fall season is always my strongest. Christmas and the holidays are approaching, and people are starting to think about gifts. There are more opportunities on the horizon.