Free Downloads
105 Tips & Tricks for your Art Fair Booth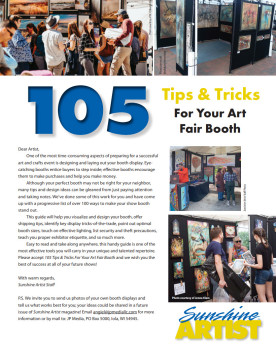 This guide will help you visualize and design your booth, offer shipping tips, identify key display tricks-of-the-trade, point out optimal booth sizes, touch on effective lighting, list security and theft precautions, teach you proper exhibitor etiquette, and so much more.
Get this free when you sign up for our email newsletters.
Click Here to Download 105 Tips & Tricks
Free eBook: Ultimate Guide to Handcrafted Success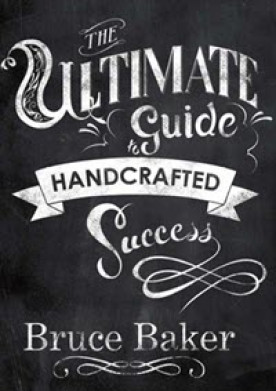 Expert advice from Bruce Baker, who has run more than 500 workshops. Get the entire digital book when you subscrive to our newsletters.
Click Here to Download Ultimate Guide to Handcrafted Success