Life on the Road Blog: Beauty in Many Forms
August 2022, by Scott Obernberger
Understanding the Art of Business
We are just getting into high gear with show season (remember, we write these a bit in advance of the publication date), and I was reminded recently by fellow artists about the importance and many faces of beauty. 
As artists, we like to think we know something about beauty. All too often, we limit how we perceive it to one or more of the five senses — sight, sound, touch, taste, and smell. I know I have been oblivious to the reality that beauty is often visited upon us through acts of kindness, compassion, understanding, awareness of the needs of others, and acts of charity. 
Just after loading in and setting up for my first outdoor show, my truck (and its unhappy driver) found itself stuck a good foot in some very hidden mud. As I grumbled somewhat silently about my bad luck, I was shown that this was actually a gift in disguise (as so many of them often are). 
After calling AAA for a tow truck, three different artists approached me and swung into action. They hooked up my truck and braved the elements in order to pull me out. One got stuck twice in the process and yet continued to try to help. 
A second artist helped get him out, and then a third appeared to pull me out before the mud hit windshield level (OK, maybe not that high, but it was pretty deep). As I thanked all of them profusely, one said to me very matter-of-factly, "It's the right thing to do — at least try to help." 
Try to help. Some call this "paying it forward." Others call it having a "moment of grace." I prefer saying that we are all called to try. 
You might not always "succeed" in how the world measures success, but the act of "trying" is a completed act of success in and of itself. It is a thing of beauty when we "try." 
All of us appreciate a thing of beauty. As we work to fill the world with art, let's try to make sure we are also putting as much beauty out there as possible. A special thank you to the angels who reminded me about beauty.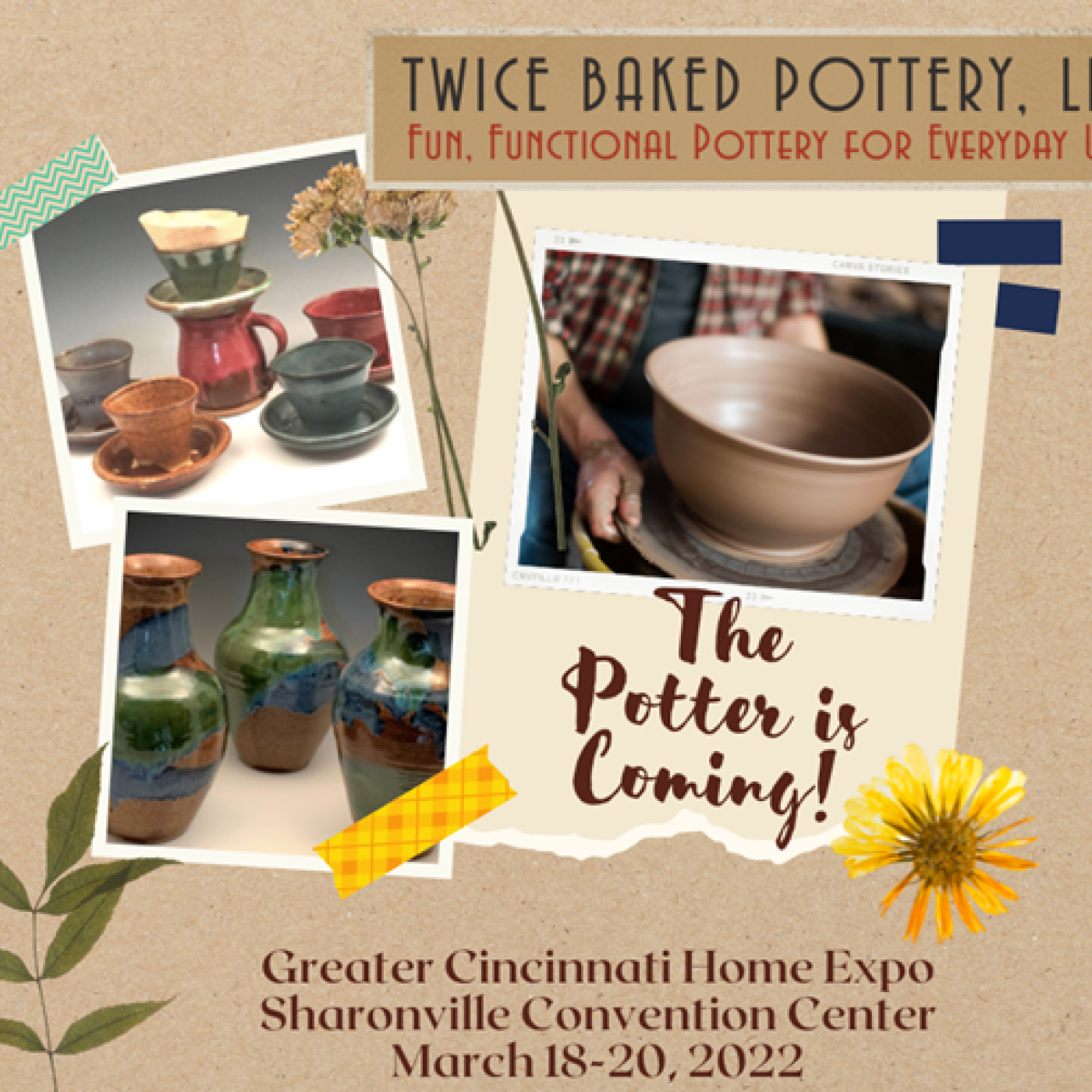 The Art of Business
What do you do to get the word out about the art you make, which then turns your hobby/career into something that helps pay the bills? Just like beauty takes many forms, so does art. 
One form is the art of business. Many people get uncomfortable talking about business. Whatever the reason, unless we all start talking about and work on improving our mastery of this important art form, word won't get out about the art we are trying to make and sell, and we will have a difficult time sustaining our career of choice. I'd like to talk more about marketing. 
As I said last month, marketing our own work before a show not only benefits us individually, but collectively through the concept of collaborative advertising. But what are you doing to keep a marketing presence alive throughout the year? 
Do you have a website? Email blast system? Social media presence? Traditional media? How do you communicate with not just your established customers, but with your potential customers? 
My approach has been a mixture of all the above. There is no such thing as too much exposure (I'm talking about advertising now — I am from Wisconsin and winters here can get a bit rough). 
None of us are at risk of over-saturating the marketplace given the amount of information flooding people's daily lives and our limited financial resources. Don't be afraid to get the word out about all the great things you are working on, whether it is a new product line, new colors or designs, your show schedule, or a new gallery your work will be featured in. 
Share your news, whatever it might be. While this certainly takes time and effort to do, you will be rewarded threefold for your efforts. Not only does it tell people you exist — it lets people in on your journey. 
Customers are your friends — literally. They like to know what is happening in your life, and stories about the trajectory of your art and your business not only keep them informed, but it also makes them feel invested in your success. 
This is important because they are the cause of your success. Include them in the journey and thank them always for their support and affirmation. 
Electric Avenue
Develop a solid website and take the time to update it. Change out the pictures from time to time. Keep your show schedule current. Update your online shop. 
There are many great website subscription services out there. Find the one that works best for your budget and that is user friendly. 
I use Squarespace (not affiliated with Square). I have found it to be very user friendly (I am a complete idiot when it comes to computers, so this was very important) and extremely inexpensive. 
My website only costs me $200 per year. Online sales through the website cover the cost of the site in less than two months, and I don't even push online sales. 
Develop an email blast system. Get customers' emails and reach out to them occasionally about new products, open studio events, shows, etc. 
Don't overdo it and make them feel like they are being stalked but reach out at least a few times a year, so they don't forget about you. There are services you can subscribe to like Constant Contact to make this task a little easier and to manage your email list(s). 
Social media is a great way to keep your followers invested in you and your business. Talk about your art, your process, and the funny things that happen along the way. 
Share pictures of works in progress, your studio, and your walks in nature that nurture and inspire you. Keep it fun and light — the world can be a dark place sometimes, so it is good to try to focus on the positive as much as you can.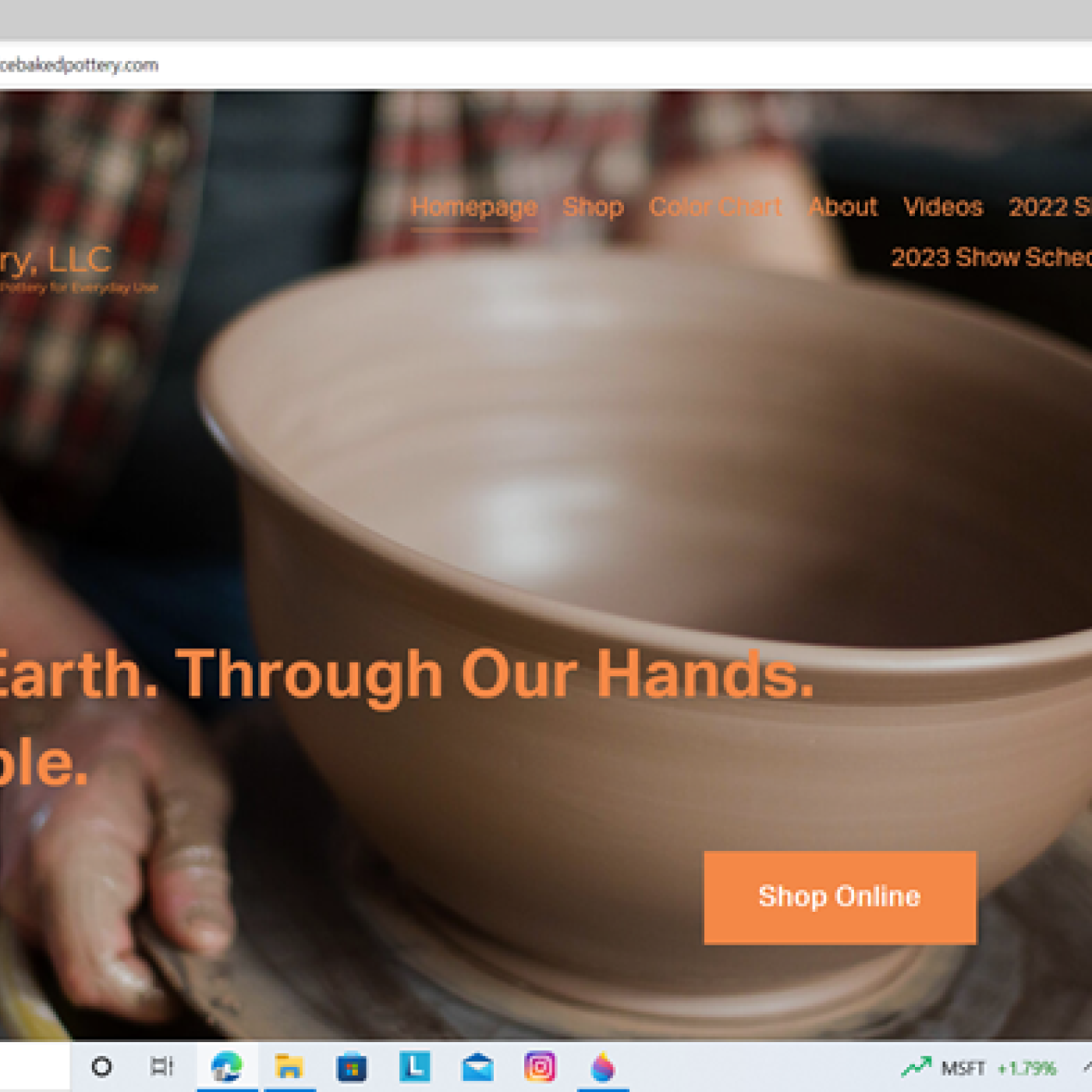 Don't Forget the Oldies
Traditional media has its place, too. If you have open studio events or your own brick-and-mortar store front, advertising in newspapers reaches a whole different demographic. 
Oftentimes, people who read newspapers won't be as focused on social media, so it is good to reach out through traditional media as well to find your market. 
Try thinking of everything you do as a marketing opportunity. In addition to sales opportunities, shows and events have advertising value as well. Make the most of the opportunities that life presents you. 
Well, that's all for now. I hope your summer is filled with all the different types of beauty out there, and I look forward to chatting again next month. 
If there is anything you want to talk about, or experiences you want to share, please write to me via the online form at SunshineArtist.com/contact-us and choose Editor. I would love to talk about your ideas and experiences as well!  So long for now, and happy shows to all!