Life on the Road Blog: Marketing Advice for Artists
July 2022, by Scott Obernberger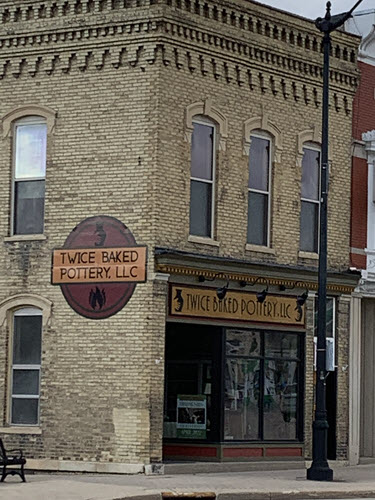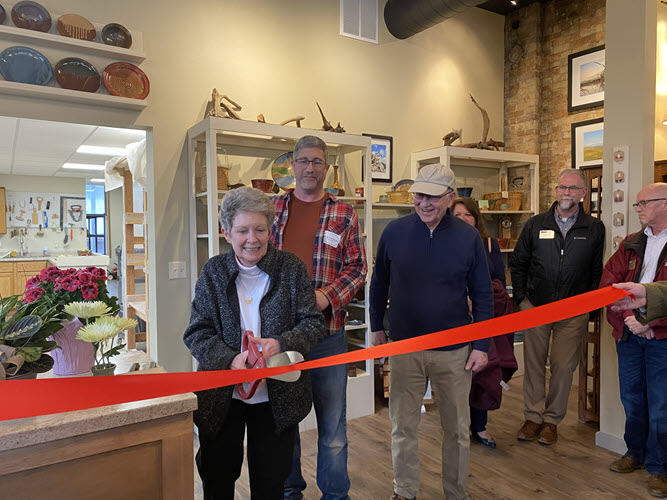 (click an image to open)
How to Close Sales for Future Shows 
We are on the cusp of summer and hopefully everyone has a great show season planned out. As I get ready for the first of my outdoor shows, I always have to retrain myself – do I have all my equipment, is it all working, do I still know how to put up the tent, where are the weights? 
On top of all of this, my body has to wake up — things that worked just fine at the end of last season are moving a bit slow now. Take your time and be patient — better to not injure yourself and take a little longer than forget critical equipment or find yourself in an urgent care somewhere outside of Omaha. 
Déjà Vu All Over Again 
Preparation isn't just limited to double-checking the van to make sure you have packed everything. You can (and should) begin the process of making sales before you even secure the last bin of product in the back of the van before the long drive. Marketing strategies are at least as important as whether you have your favorite travel mug. 
Marketing begins with setting your schedule. We all have certain shows we go to every year. There are shows that are always good for each of us — we have repeat customers and we can always count on a great turnout. 
Now look at the bigger picture. How many shows do you do in a particular city? Many of us do shows in a multi-state region (I go as far west as Minneapolis, as far east as Detroit, as far north as Petoskey, and as far south as Louisville). 
Do you try to schedule two to three shows each year in the same city? The benefit of doing so is you start to build up a following and give customers an opportunity to become repeat customers. Additionally, the people who like your work tell their friends and family and, when you come back to the area a couple of months later, those people have a chance to meet you and buy your work. 
Oftentimes, I will meet customers who like a lamp or a large serving bowl I have but they want a different color or pattern. By coming back to the area within the next few months, I can offer to bring the item they want to the next show. 
Not only does this tell your customer that you are looking out for them, but it also closes sales for a future show. There are many occasions when I have already pre-sold a few hundred dollars' worth of pottery before I even start driving to the show. 
Let Them Know You're Coming 
Another way to start selling before you even pull out of your driveway is to announce your arrival in advance. No, you don't need to hire a herald or a town crier. That is what social media is for. 
Whether we like it or not, social media has become a controlling influence in most of our daily lives. How many times do you check Facebook or Instagram during the day? Two? Six? 
Studies show the average person checks Facebook on their smartphone 14 times per day for a total of 32 minutes. Yes — 14 times per day. That means each of our customers — our repeat customers and the ones we are about to develop — are looking at Facebook 14 times per day, seven days a week. 
In addition to a captive market, advertising on Facebook is extremely cost-effective. Use your Facebook page to communicate with your existing followers and to make new ones wherever you go. Consider boosting your posts approximately five to seven days before your next art show. 
You have just spent a few hundred dollars for your booth fee. You've spent a few hundred more for a hotel room. You also spend $4 a gallon for gas to get there. These are all required expenses. 
I believe that spending a few dollars to advertise before most, if not all your shows, is a required expense as well. If you have already invested $500 or more to do a show, why wouldn't you spend $20 to advertise that you are coming to town? 
Each year, I develop half a dozen different ad templates (Canva or other ad development software/subscriptions are incredibly useful and are often very user friendly) for each season and then update the show information accordingly. After posting it on both my Facebook and Instagram pages, I then boost the post on Facebook in the city and surrounding area where I am doing the show. 
Your boost can target different demographics: male or female, young or old, people who share certain interests (gardening, fine art, sports, etc.), financial status, etc. My boosts are usually a 20-mile radius around the city the show is in and target women who are 25 and older. By focusing your boost, you can hit approximately two to 300 people in your demographic to let them know that you are coming. 
The cost? Twenty-five dollars or less. The result? Six to 10 customers who specifically reference my ad and purchase eight to 12 times the cost of my ad. Keep in mind these are the people who tell me they saw the ad and doesn't include the sales I made to those who came because of the ad but didn't reference it. 
For me, Facebook is where I boost. Facebook users tend to be older and more established. Instagram users tend to be younger. Know your demographic and focus accordingly. 
With a Little Help From My Friends 
Now imagine if a dozen artists all posted and boosted in advance of a show. Each boost hits potential customers' feeds. Each customer checks their feed 14 times per day on average. 
They see your ad. They see my ad. They see six or seven other ads for fellow artists, all to be found at the same show. If six to 10 customers come to the show because they just saw my ad, how many more would come to the show if they saw multiple ads for the same show highlighting multiple artists? This is collaborative advertising. 
Why do we do art shows? Is it because we see ourselves in direct competition with one another? Of course not.  Artists join together to exhibit because we understand that by coming together, each of us benefits from the presence of everyone else. The more artists, the more of a draw for customers. 
The more customers, the better odds each of us has for sales. We collaborate. We don't compete. Remember, even if there are 20 other painters, each has their own style and theme, and thus appeals to different people. 
Some of my best sales are at shows where there are lots of other potters. Don't worry about other artists in your medium at the same show. The more a show offers, the bigger draw it is for customers. 
If more of us create simple ads to let people know we are coming to town, more customers will not only know about you, but about the show as a whole. When people make weekend plans, they like to know there will be enough to entertain them. 
One ad might pique their interest. Six ads tell them there is an event worth going to. Collaborative advertising works. And it will only cost you a bit of time and $20. 
Well, my soap box is tired, so I guess it's time to wrap things up for this month. Quick update for those who have been following the progress on my new store/studio: since we last chatted, we had the grand opening, and we are all moved in! 
Now we are having fun getting back into production and trying to find where I put all the things I need to function. If you are ever in south-central Wisconsin, stop by the shop in Jefferson and say hey! 
Good luck with all your preparations and give those ads a try. Take care, safe travels, and we'll talk again next month! 
About the Author
Scott Obernberger runs Twice Baked Pottery in Jefferson, Wisconsin. The former attorney will discuss his creative journey and the lessons he learns along the way in this column for Sunshine Artist. Learn more about Scott and his business at www.twicebakedpottery.com.