Amazing Grace
August 2023, by Diane Sulg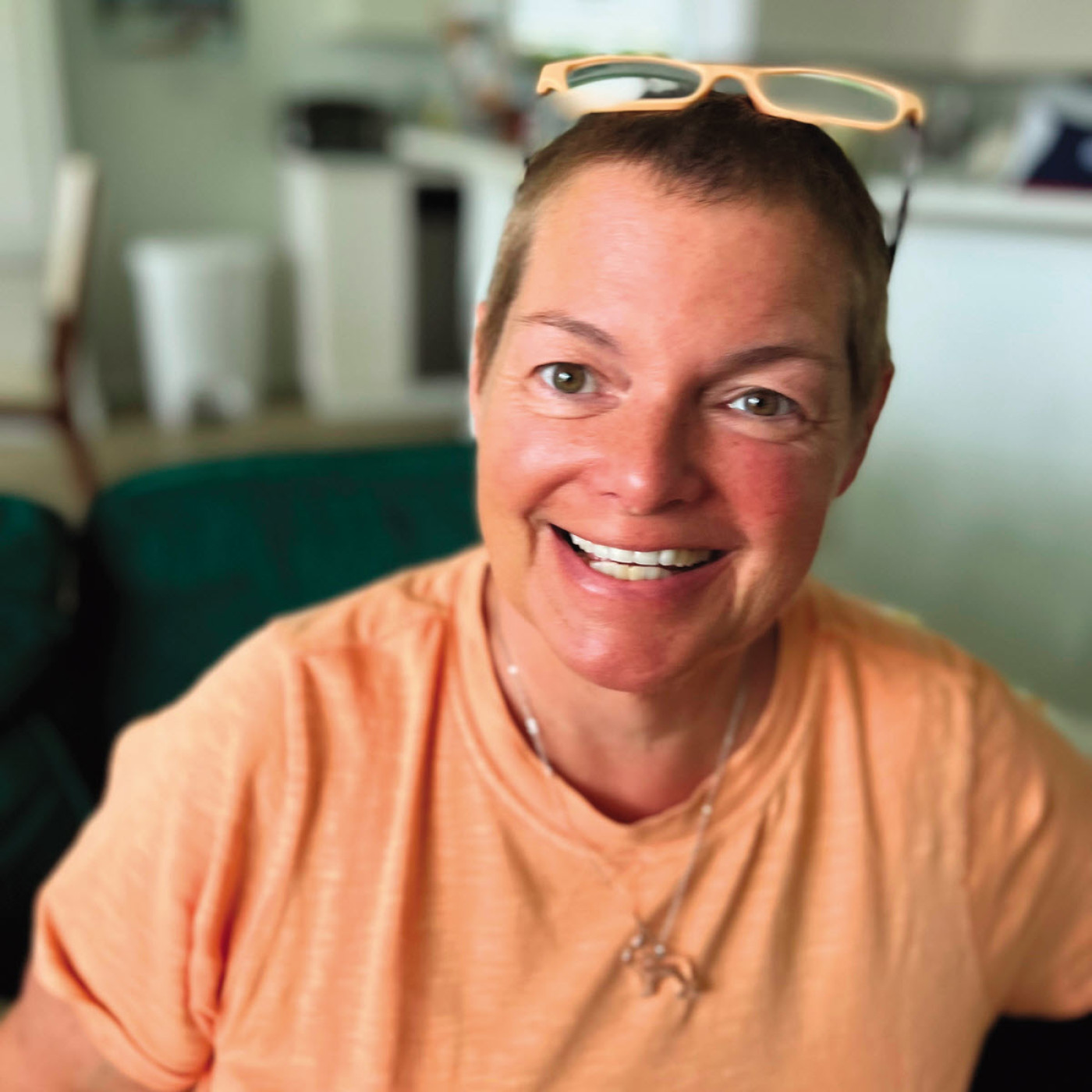 Every once in a great while, you are lucky to meet a simply lovely person. So, let me introduce you to Katherine Michael, a folk painter now living in Florida. 
Like most folk artists, Katherine received no formal art training. In fact, she never planned to become an artist at all. 
Instead, she grew up in Illinois and became a hairdresser. She took two trips to London to hone her skills and even owned her own hair salon, Voila! 
By age 30, Katherine was the mother of two young daughters, and she and her husband, Brett, were foster parents to newborns. She was also studying at a community college for her associate degree, which she proudly earned after five long years. 
It was not until they moved to a new house in Florida that Katherine was bitten by the painting bug. Suddenly, she wanted artwork on the walls, and like the can-do person she is, Katherine started painting pictures, mostly using photographs for her inspiration. 
Having no formal art education, her paintings were simple and childlike. She discovered she loved sitting at the kitchen table and painting a series of 10 or 12 small paintings. 
After a while, she began showing them to friends and neighbors, who were delighted by the folky style and her modest prices. People would tell her not to get "too good" because they loved the homey feel in her art.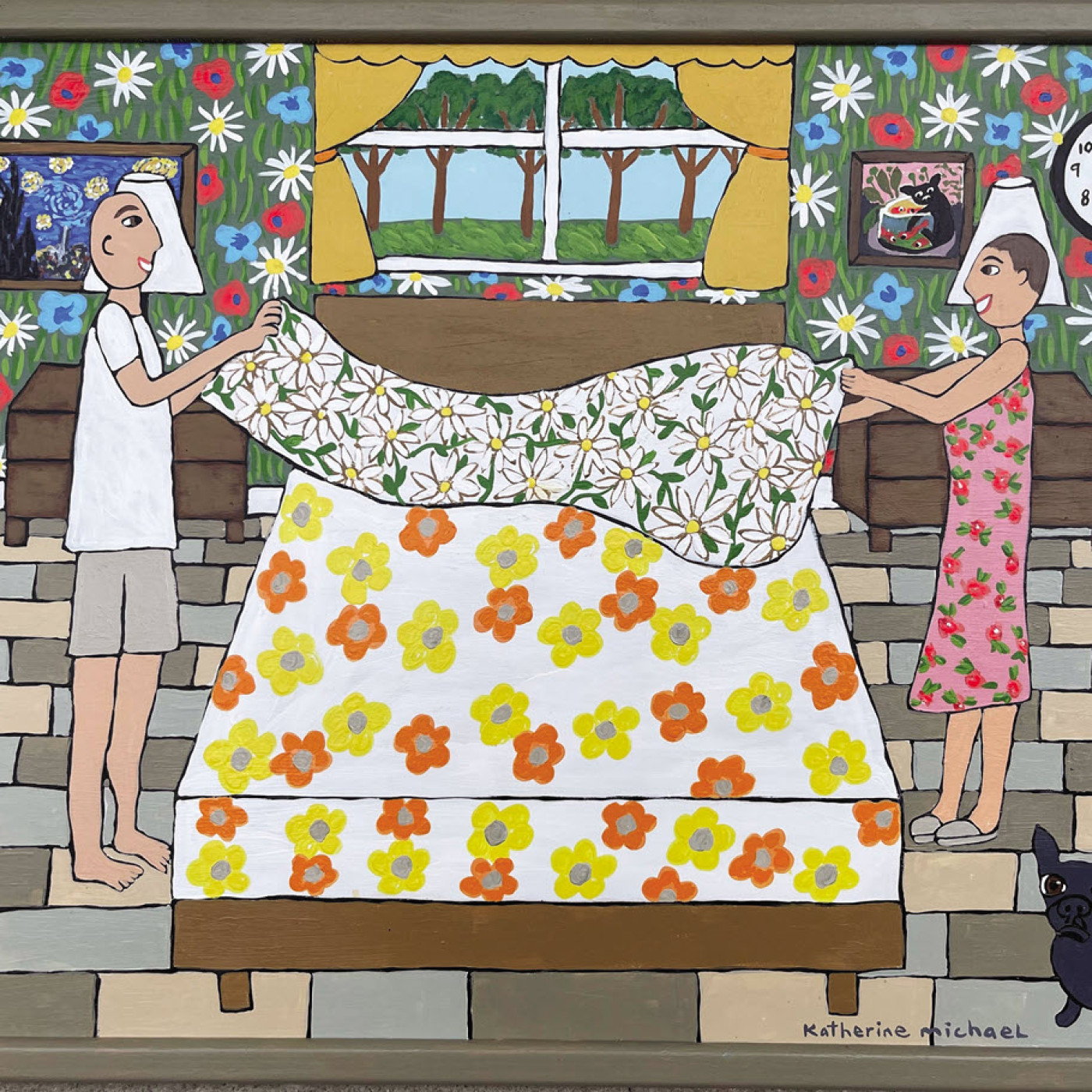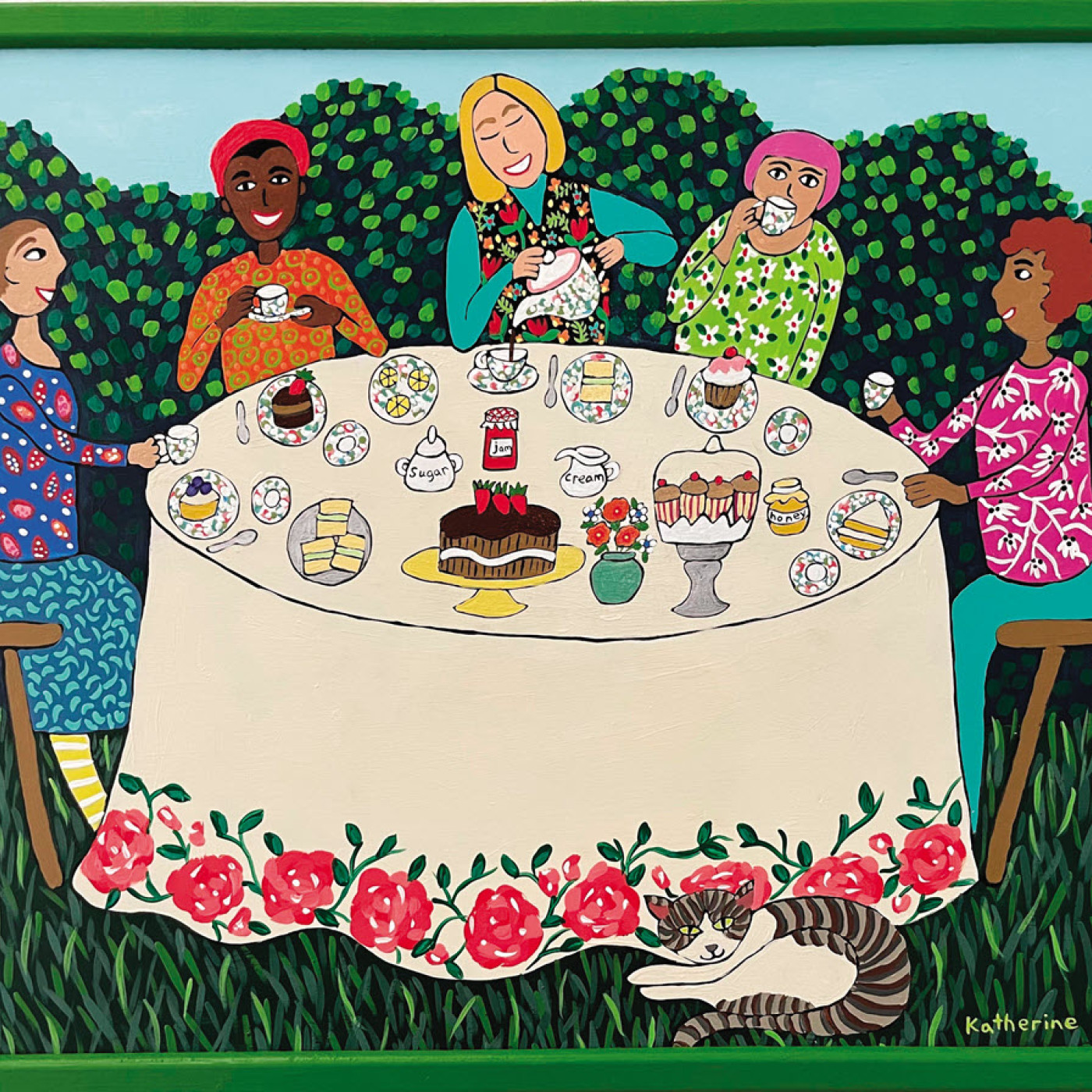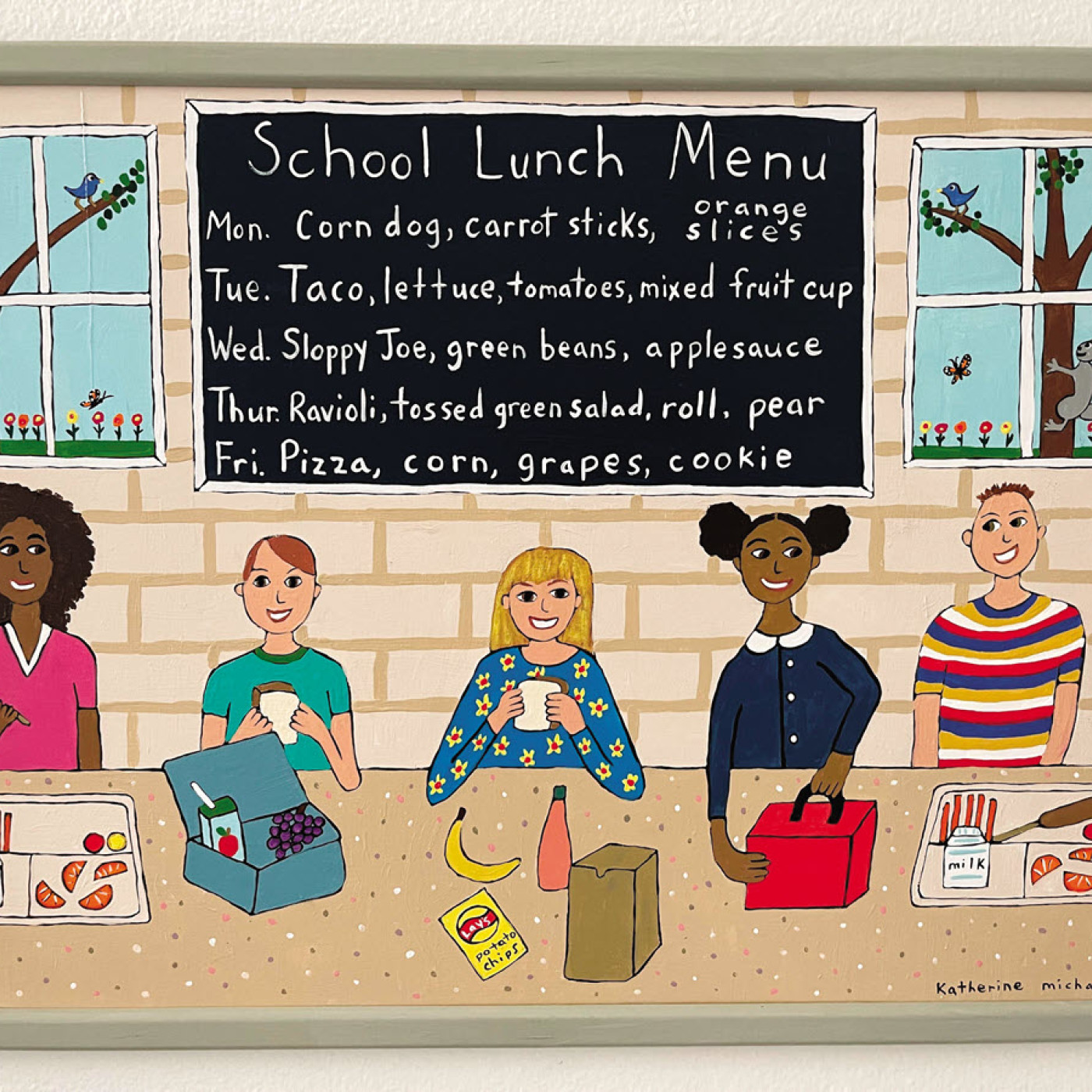 By 2014, her folk style had become "tight realism," and Katherine delighted in painting what she knew best from her own life. She loved to bake and to paint small pictures of every possible pie flavor. 
Old floral fabric brought her joy, so her pies were always perched on pretty tablecloths. She took great pleasure in painting everyday scenes from her own life and memories like birthday parties, hopscotch, and hanging clothes out to dry. Most of her paintings are intricate but small because she is still painting on her kitchen table. 
Katherine is firm about painting for her own pleasure. She refuses most commissions because she wants to paint from her own memory and heart, not someone else's. 
Because she was never in a position to afford expensive art, the art she makes and sells is extremely affordable. You can see her work at katherinemichael.com and connect to her Etsy site from there. I guarantee a pleasant surprise! 
It was not long before Katherine realized she was truly a folk artist and began applying to and showing at two of the very best folk art shows in the country. Annually, she shows at Kentuck Festival of the Arts in Northport, Alabama, and Finster Fest at Paradise Garden in Summerville, Georgia. 
If you are a fan of genuine folk art, both events are for you. Katherine loves them because she knows she is "with my people" — those making and selling unpretentious art from the heart. 
Katherine loves her family, home, and life, so it is easy for her to paint happy art on those subjects. While she does not want for much, she does admit to having one unfulfilled dream: owning a little cabin by a lake. 
In fact, that dream is so real, she has saved every penny she has ever earned from selling her paintings so that someday her lake cabin will be a reality! In the meantime, Katherine continues to express her joy by painting her wonderful world. She just finished a painting called Here Comes the Sun, because she loves how the sun wakes her from her bed every morning. Taking and sharing joy in life's moments truly is an amazing grace. 
Click here to read more heartbeat artist profiles
Diane Sulg 
Diane Sulg is executive director of CRAFT and founder and co-chair of American Craft Week (ACW). She is a handmade advocate who provides valuable information in her one-day seminars titled "All About Wholesale" at wholesale shows throughout the United States. Diane is the former owner of Maddi's Gallery, in Charlotte and Huntersville, North Carolina.