Living the Creative Life
July 2023, by Diane Sulg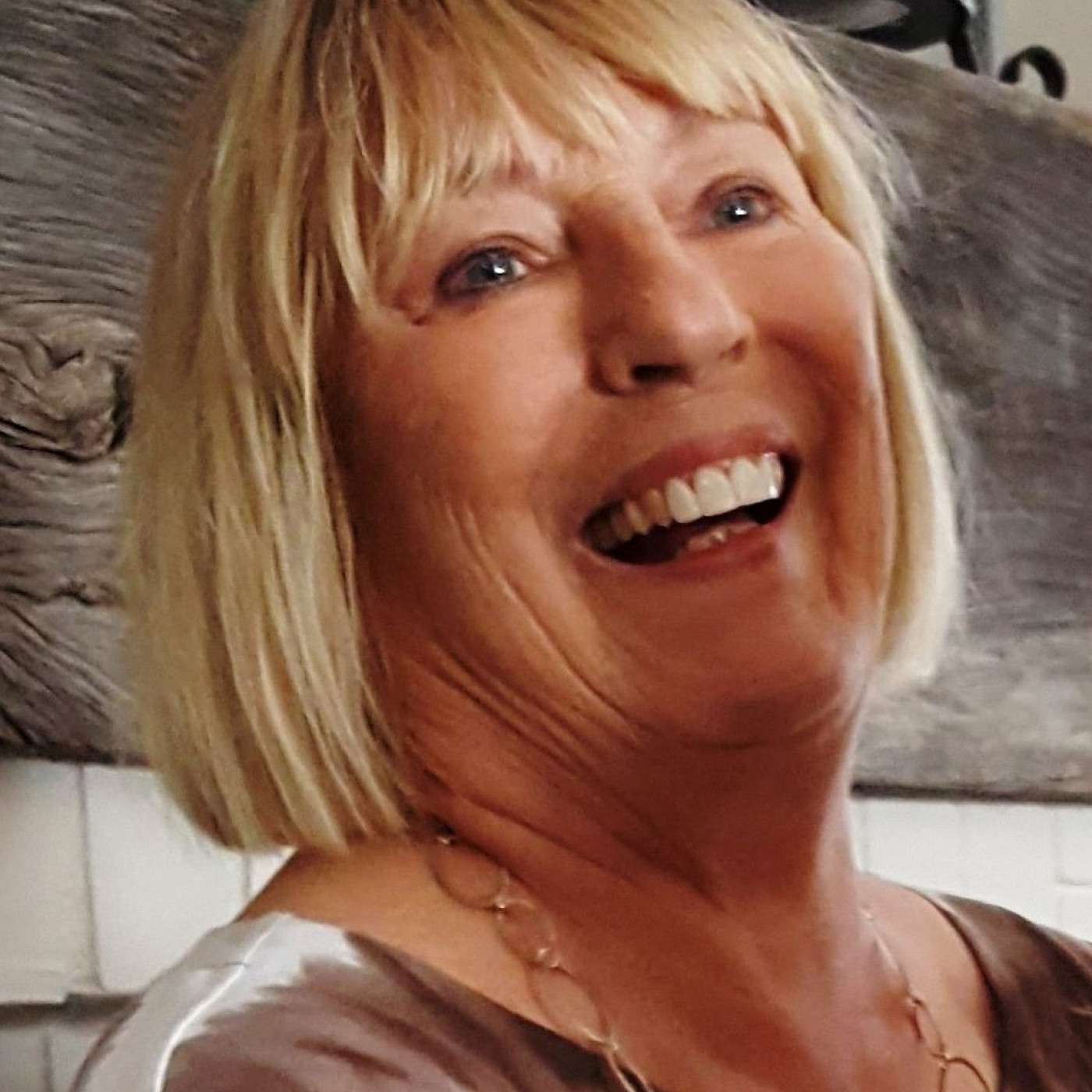 Shirley Price has been a creative force all her life. Born in Saskatchewan, Canada, she came to the United States in 1964. 
As a small child with an artistic mother, she learned to knit, making baby booties and small caps. By the time she was 12, she could make her own clothes.  
As an adult, Shirley also loved to travel, and that passion resulted in many creative endeavors. She owned a successful travel agency, which her son brought online — one of the early e-commerce travel sites. 
Knowing so much about the world greatly influenced Shirley's aesthetic and appreciation for all kinds of art. She tried her hand at everything she could, including pottery, weaving, leathercraft, and watercolors. 
Upon the sale of her travel business, Shirley turned to making leaded glass skylights in a beautiful studio. She loved it, and what was even more impressive was that she was remarkably successful at it. 
When a friend suggested she take a jewelry class at Irvine Fine Arts Center, she was apprehensive, saying, "Why would I want to do that?" The class taught the art of lost wax glass carving, making wax molds into which silver would be poured to form casings for the stones. 
As her skills developed, Shirley loved fabricating pieces of jewelry because it reminded her of making the leaded glass skylights. However, jewelry was so much lighter and easier to manage than large glass skylights! 
Shirley further honed her jewelry skills when she attended the renowned Revere Academy of Jewelry Arts in San Francisco. It was there that her love of finding and setting beautiful stones became her passion. 
Her art background became a natural basis for creating her own exclusive jewelry designs. By the late 1990s, her pieces were selling in a lovely shop in Newport Beach, and she was accepted to sell her work on the new wholesale e-commerce site, wholesalecrafts.com.  
When wholesalecrafts.com announced it was going to mount its first trade show called ACRE in Las Vegas, Shirley was quick to sign up for what would become her first of many trade shows. As many of you know, wholesalecrafts.com became IndieMe, and the ACRE handmade show is now American Handcrafted Philadelphia, which is held each February. Shirley has been with them both all these years. 
Shirley's jewelry is often one of a kind, hence her company name, Shirley Price Limited Editions. She sources colorful and beautiful stones, which she sets in fine silver. 
After visiting a Japanese tea shop with her daughter, Shirley became fascinated by the bamboo twigs that created movement in all directions. Now, silver twigs play the same role in her jewelry, giving them an Asian inspiration and a graceful setting. Shirley also adds one signature pearl to each piece. 
Her mother's saying, "art is a story worth telling," became Shirley's mantra. She packs each beautiful piece of jewelry mounted on a pocket in a tarnish-resistant bag with a story card about "The Empress and Her Jewels." Every piece becomes a beautiful jewel for the individual who is fortunate enough to own it! 
While Shirley's jewelry is sold in shops and galleries across the country, she continues to be a Renaissance woman, devoted to many creative endeavors. When I interviewed her for this story, she was nursing a broken arm suffered as a cast member in the play "Four Old Broads." She cannot wait for the cast to come off so she can resume making more jewels for modern empresses! 
Click here to read more heartbeat artist profiles
Diane Sulg 
Diane Sulg is executive director of CRAFT and founder and co-chair of American Craft Week (ACW). She is a handmade advocate who provides valuable information in her one-day seminars titled "All About Wholesale" at wholesale shows throughout the United States. Diane is the former owner of Maddi's Gallery, in Charlotte and Huntersville, North Carolina.