Change Is on Its Way for Oklahoma City's Festival of the Arts
Festival To Become Four-Day Event in 2024
July 2023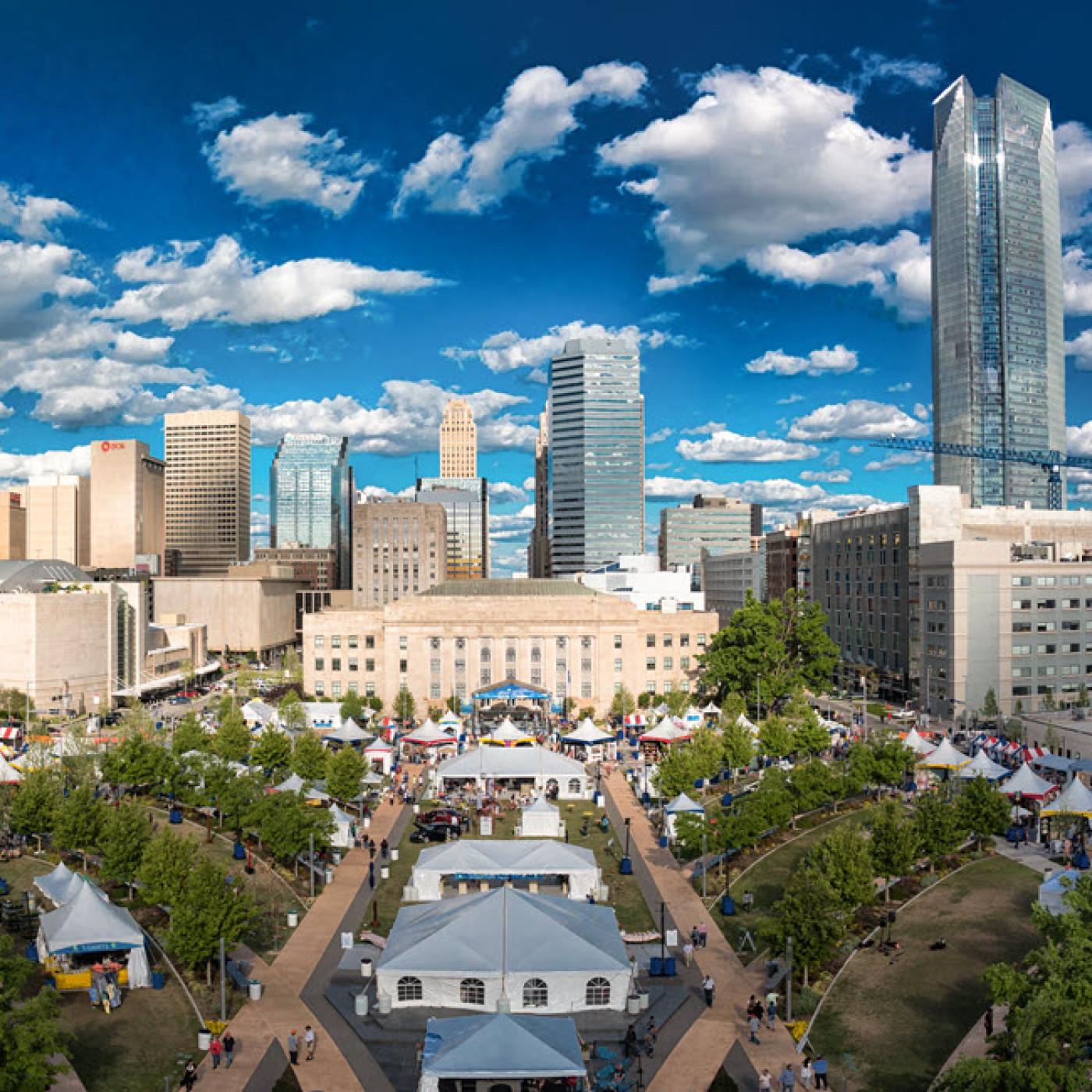 Oklahoma City's Festival of the Arts will be open to the public four days instead of six, beginning in 2024, in a move to increase the event's quality for the artists who participate in it. 
The festival is Arts Council Oklahoma City's flagship event and long considered to be a rite of spring in OKC. It has traditionally been one of the longest art festivals in the country. 
"For decades, Festival of the Arts has begun bright and early on Tuesday morning and ended Sunday evening, creating a rigorous week that is taxing on artists," said Festival of the Arts Director Seth Lewis. "We're thrilled to have the full support of our Board of Directors as we make this move to enhance the experience of the 144 artists who put their incredible talents on display for our community." 
Artists at Festival of the Arts will now have two full days to unload and set up their booths before the event unofficially kicks off with a VIP event on Wednesday evening. 
"It is difficult for an individual artist to work 10+ hour days for six days amidst fluctuating spring weather in OKC," said multiple-time Festival of the Arts artist Mary Ann Holmes of M. Robinson Artworks. "The shortening of Festival of the Arts from six days to four (with the VIP Party the night before opening to the public) is an example of the Arts Council's adaptability to the changing needs of the artists." 
The VIP event Wednesday evening will give OKC's most prominent art buyers the opportunity to interact with each of the 144 festival artists in a relaxed environment before the event opens to the public.  
"Each year, our devoted VIPs purchase thousands of dollars' worth of art before Festival of the Arts officially begins," said Arts Council OKC Executive Director Angela Cozby. "We expect the shift from a breakfast event to a happy hour style shopping event will greatly enhance the experience for shoppers and artists."  
The 2024 Festival of the Arts hours are: 
Wednesday, April 24 - VIP Preview Event. 
Thursday, April 25 - 11 a.m. to 9 p.m. 
Friday, April 26 - 11 a.m. to 10 p.m. 
Saturday, April 27 - 11 a.m. to 10 p.m. 
Sunday, April 28 - 10 a.m. to 7 p.m. 
Visit www.artscouncilokc.com/festival-of-the-arts for more information about Festival of the Arts.