Down to Earth
January 2023, by Diane Sulg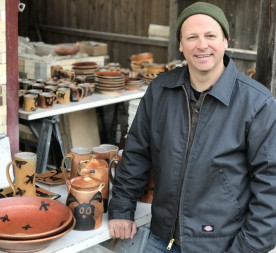 Making pots is a North Carolina tradition dating back to the 18th century. Modern-day potter Ron Philbeck embraces every bit of that tradition while simultaneously creating pots with a distinct modern vibe. 
Ron was born in Shelby, North Carolina, where he and his wife, Sarah, reside today. He majored in mathematics at North Carolina State University. However, when he took a clay class at the local community college, something clicked.  
He briefly dreamed of creating "Art with a capital A" — perhaps sculptures for a museum? But after subsequent classes at John C. Campbell Folk School, Arrowmont School of Arts and Crafts, and the renowned Penland School of Craft, Ron realized he loved creating functional ware. Today, his line includes most everything you could want for an amazing kitchen table. 
North Carolina potters are a close fraternity, and Tom Gray, a noted Seagrove potter, mentored Ron about both the creative aspects of pottery and the business side of making a living. Tom took Ron to the NC Potters Conference, held every March. There, a visiting potter demonstrated for two days, while the attendees watched and learned. Now expanded in format and size, Ron still enjoys being part of that experience.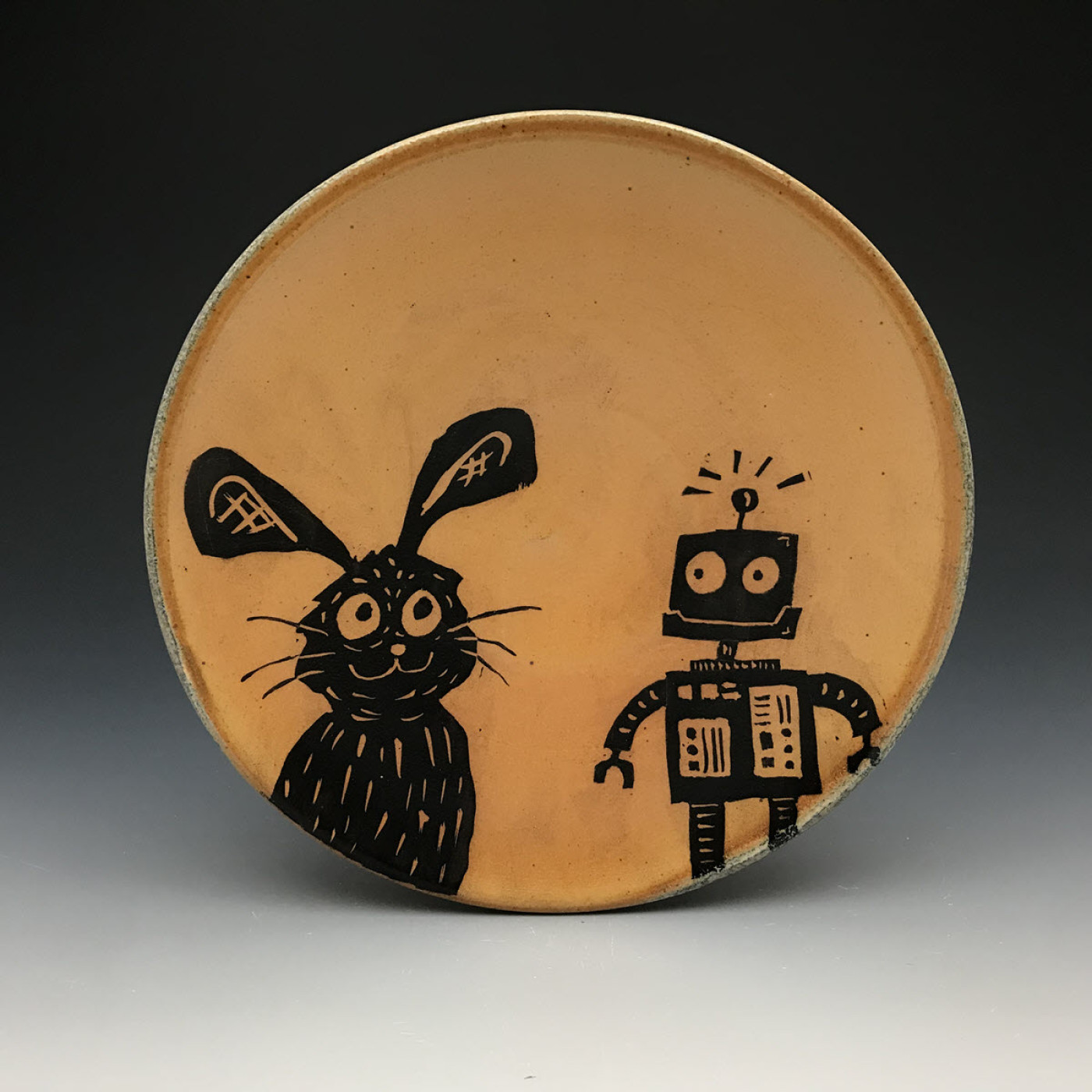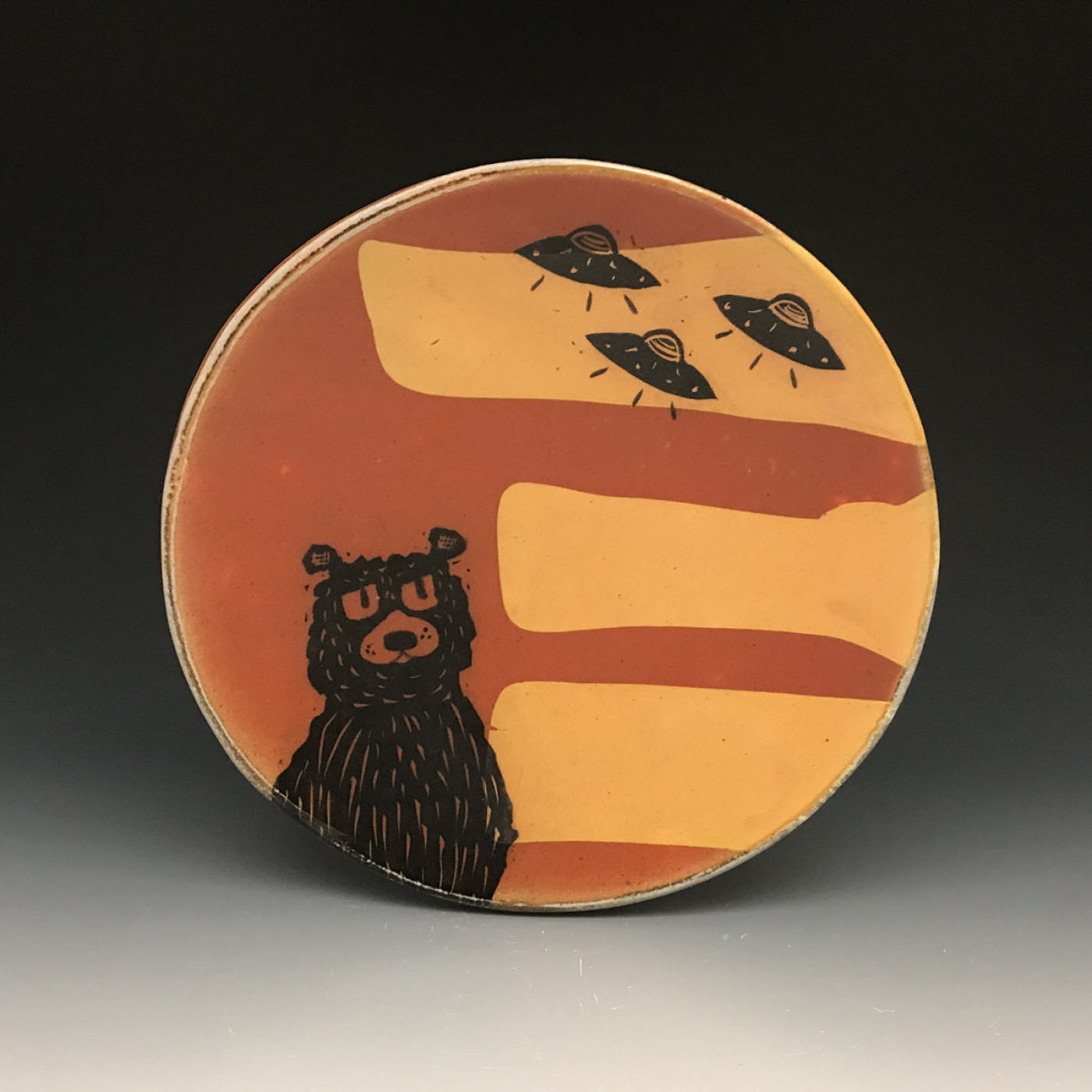 Given that this was before the days of Facebook and Ron enjoyed writing about his business, he started a blog. That introduced him to blogging potters around the world, and many from England and Scotland became good friends. They shared information and techniques and became another source of education for the new and eager craftsman. 
Today, Ron's pots are stoneware, and they are thrown on the wheel. Ron uses a soda glazing, which gives them a unique, lustrous finish. Since Ron loves to draw, his pots usually include one or more of his sweet animals or imaginary characters. He produces each design in limited quantities, so there is an incentive for his followers to purchase when he posts them. By the way, his drawn characters have become so popular, Ron recently created them as stickers! 
Speaking of posting, Ron is a marketing expert on Facebook, Instagram, and Etsy. He posts almost daily with great photos and videos, and usually a call to action is included. He updates his Etsy store regularly and always gives his followers notice. You can see his work at etsy.com/shop/ronphilbeckpottery. 
Ron's work is also in select craft galleries, and he loves doing local shows, particularly the Thrown Together shows with five of his friends who are also potters. He is included in the prestigious Potters Market at the Mint, which annually presents North Carolina's star ceramicists. Overall, he is not a fan of expensive and difficult-to-do shows. 
When asked about his success, Ron credits his thirst for knowledge. He is a literal sponge for all things pottery. He loves the history of pottery and is excited about its future. Ron has worked through obstacles but never stopped, and he also has never been afraid to change and update. He loves technology and embraces the ease of consistent marketing on social media. 
Ron is a warm, personable, and thoughtful guy whose pottery makes people happy. Also, he is great at customer service — just look at his Etsy page, where he has more than 1,000 five-star reviews. His persistent hard work has earned him a good measure of success. However, like the clay he uses, Ron is truly very down to earth.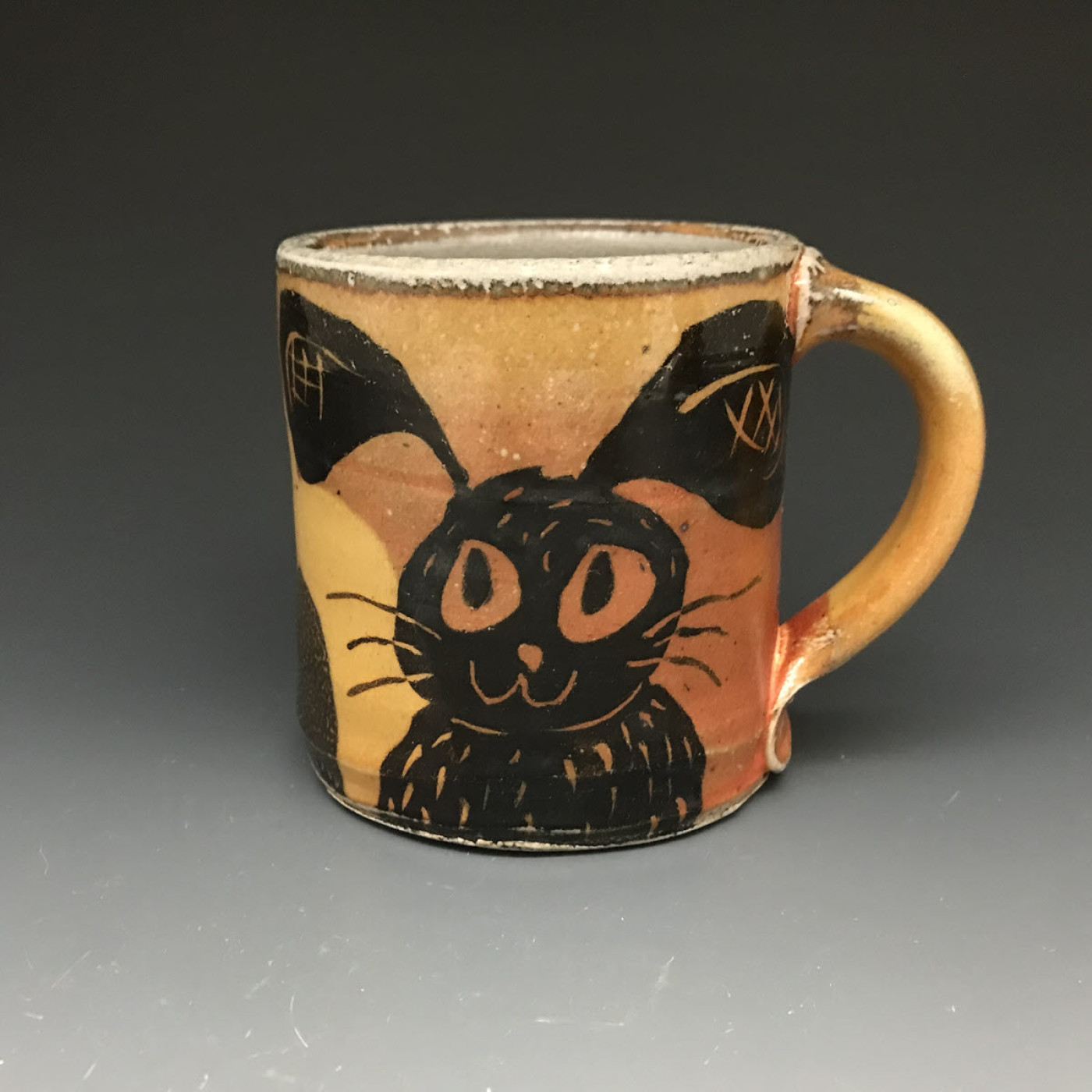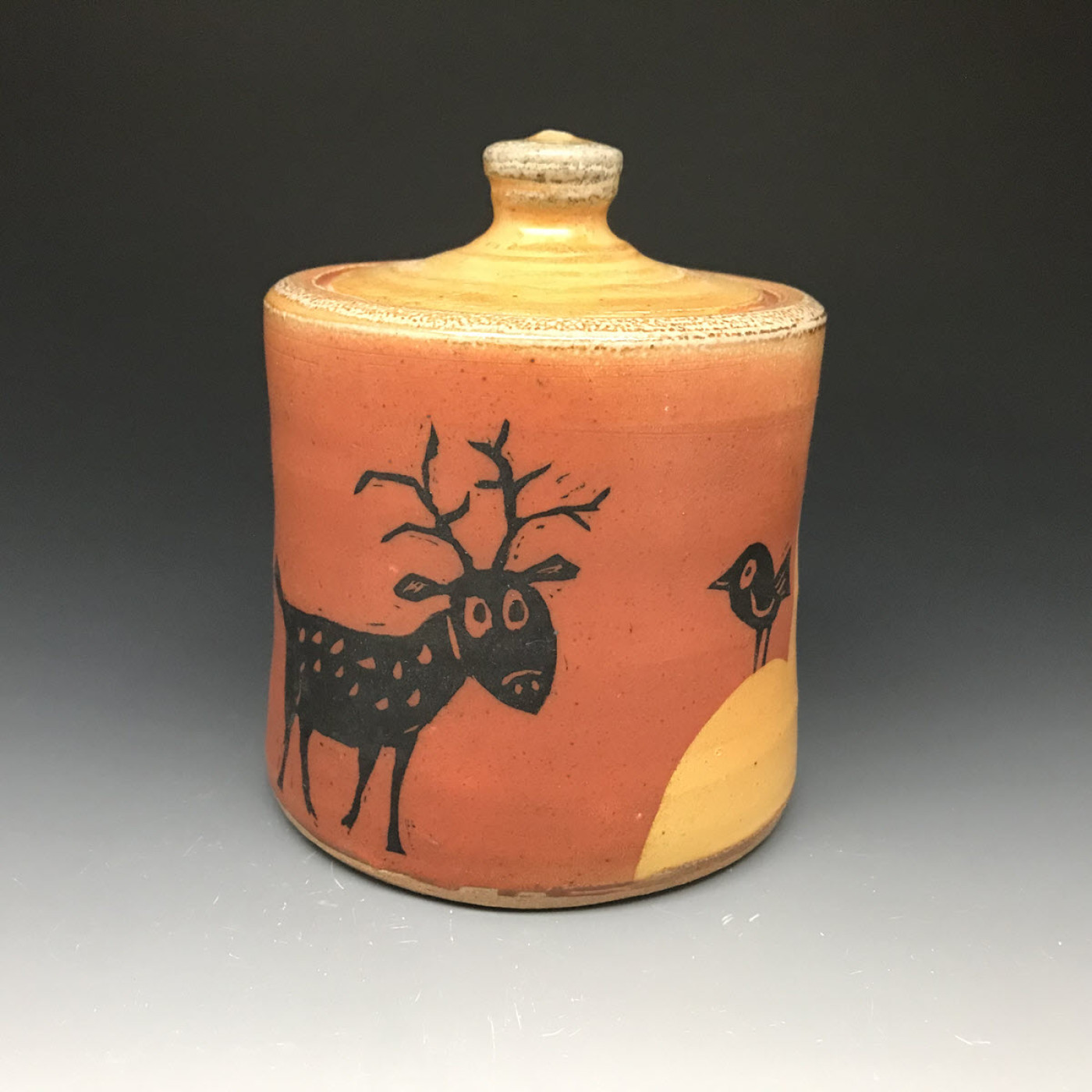 About the Author
Diane Sulg 
Diane Sulg is executive director of CRAFT and founder and co-chair of American Craft Week (ACW). She is a handmade advocate who provides valuable information in her one-day seminars titled "All About Wholesale" at wholesale shows throughout the United States. Diane is the former owner of Maddi's Gallery, in Charlotte and Huntersville, North Carolina. 
CLICK HERE TO READ MORE HEARTBEAT ARTIST PROFILES