Show Review of the Month Wausau Festival of Arts
September 2022, by Sunshine Artist Editor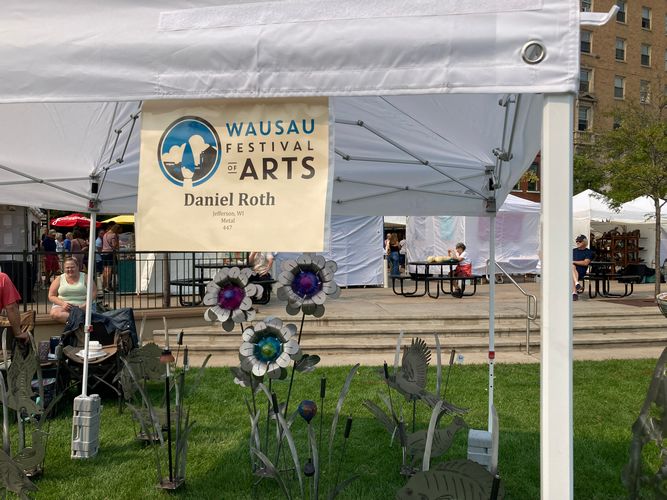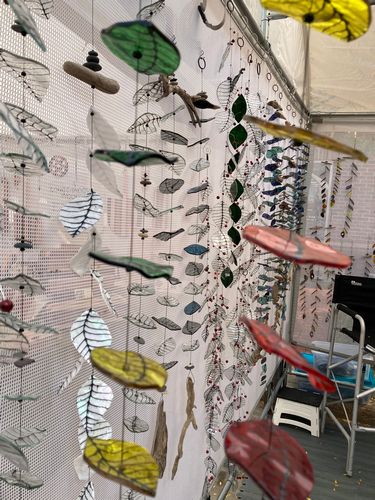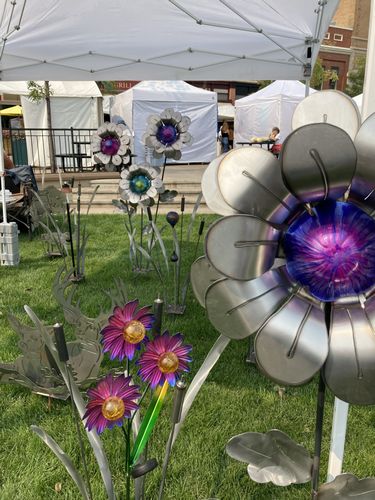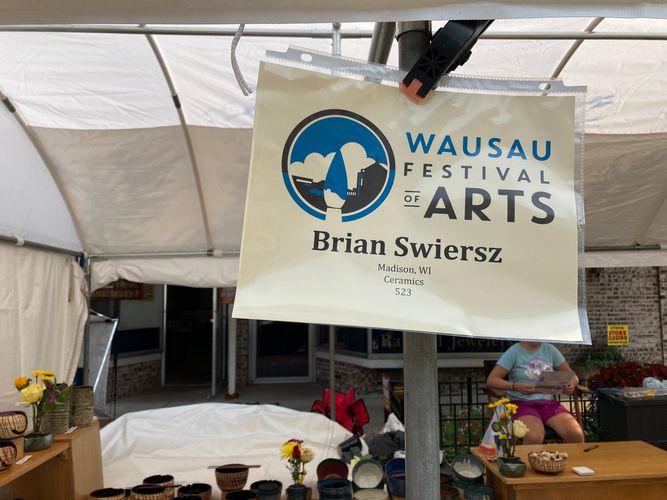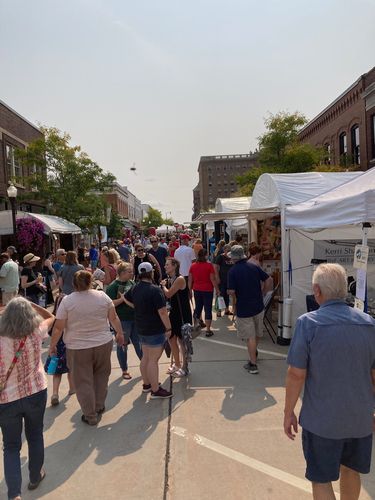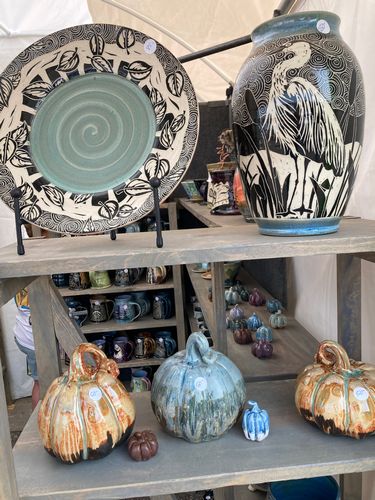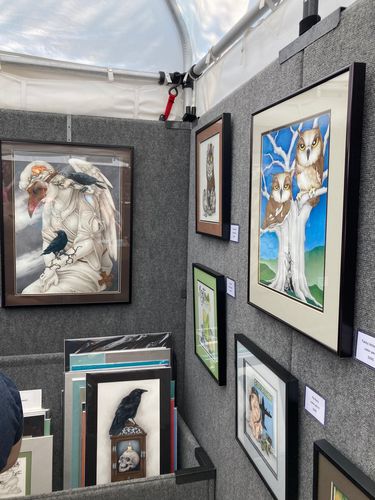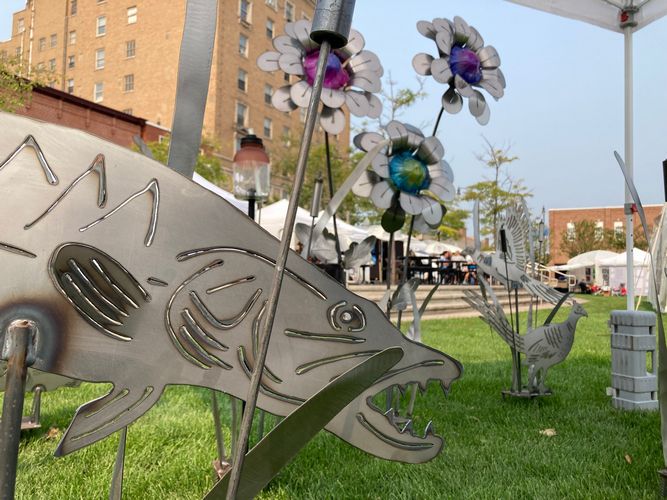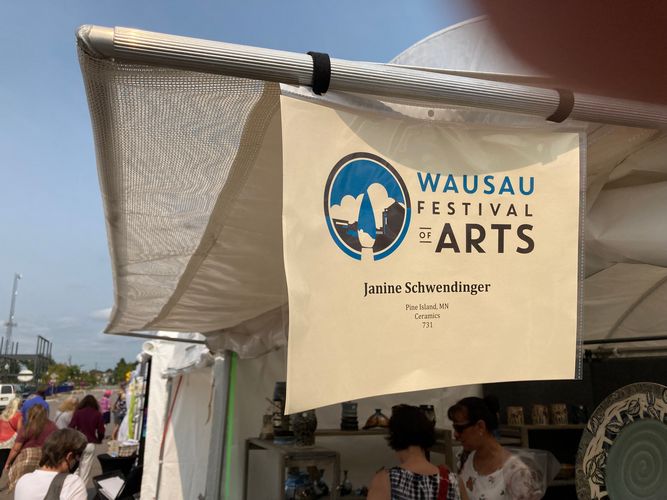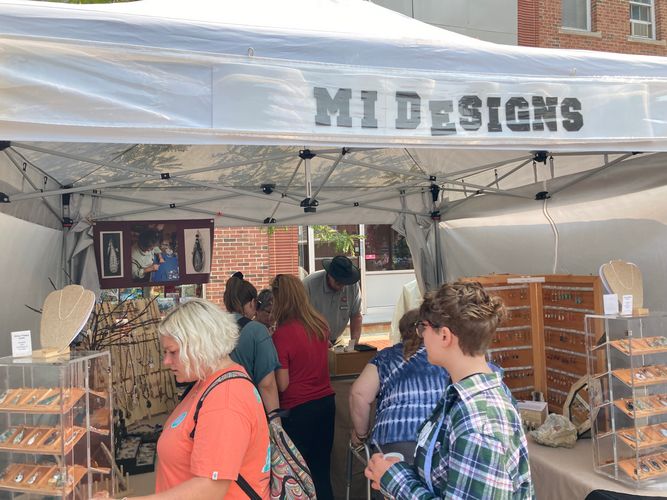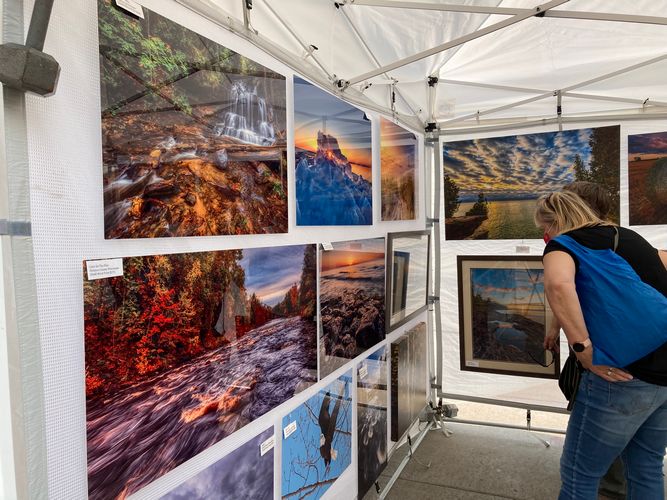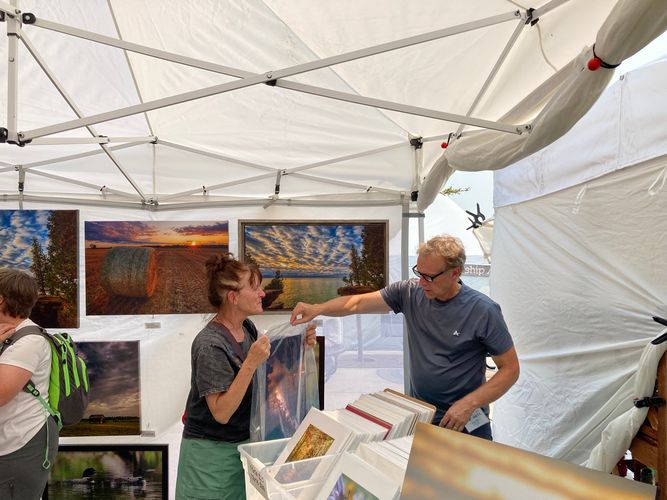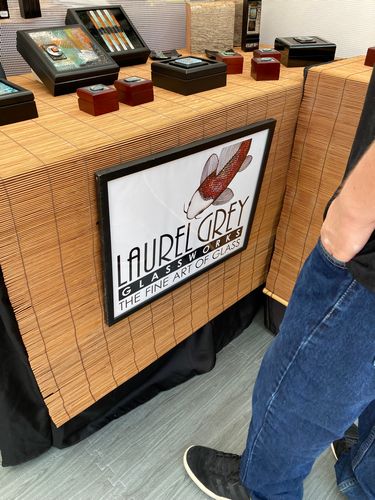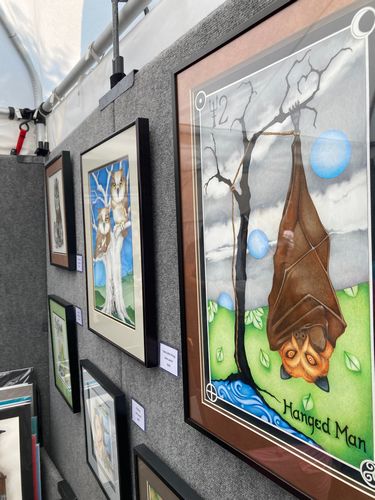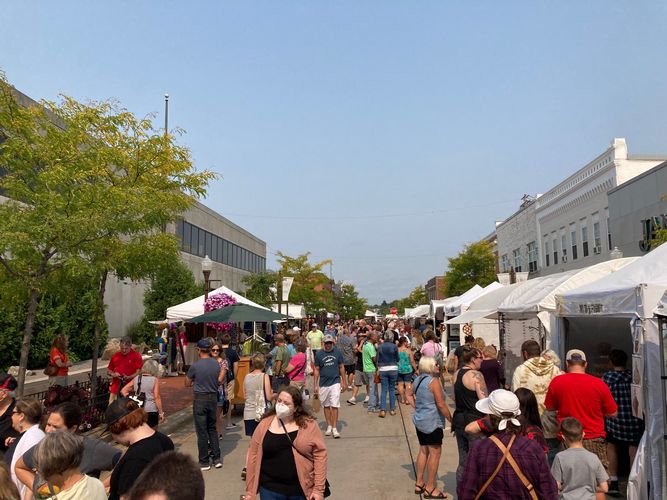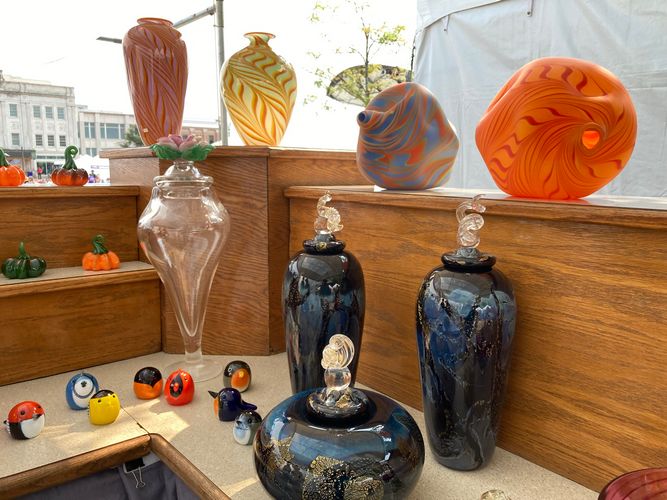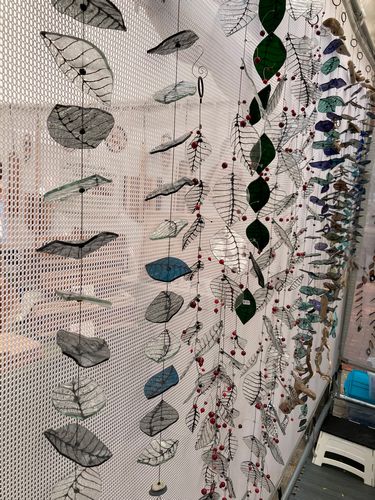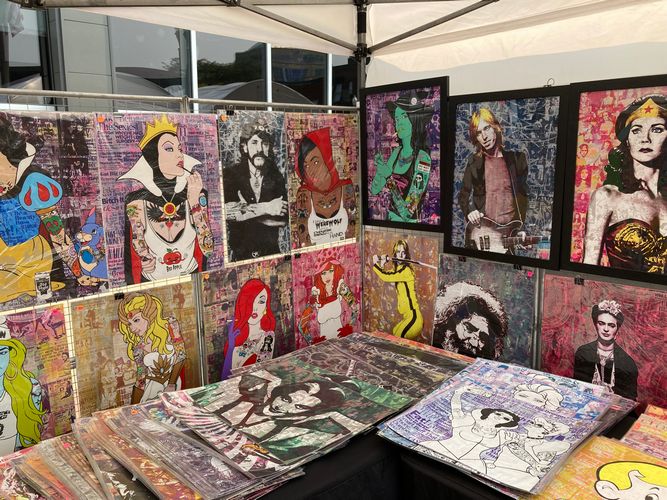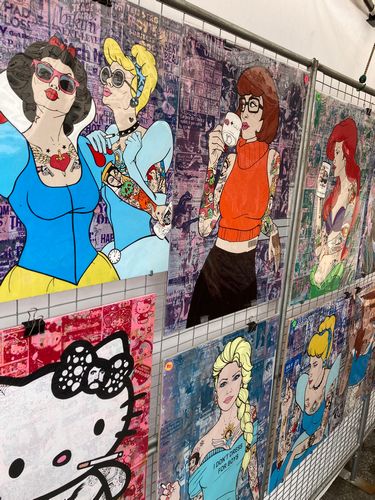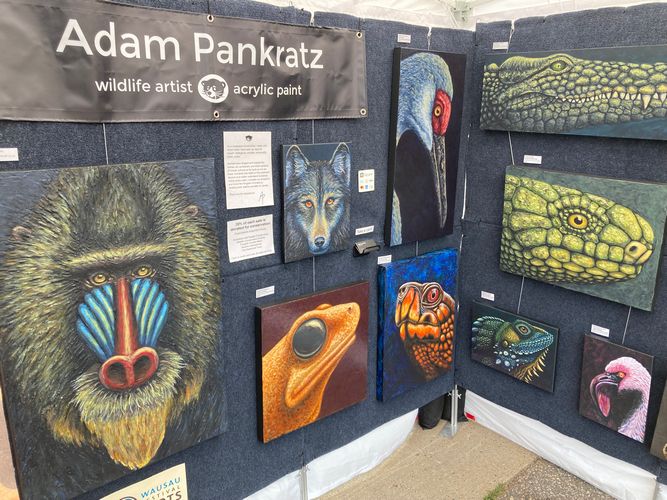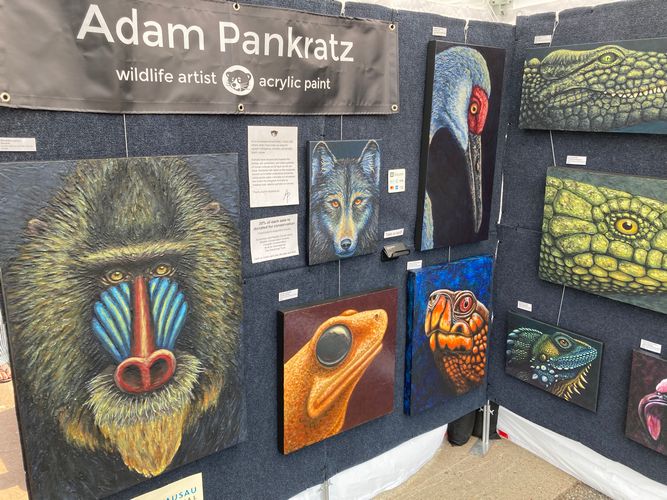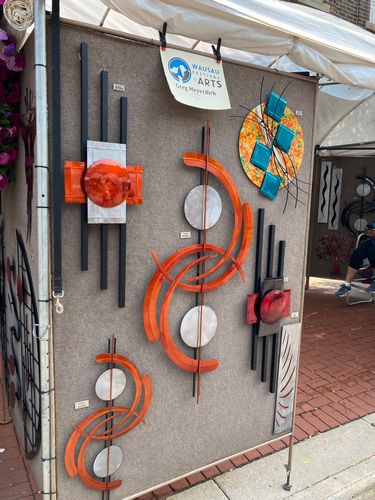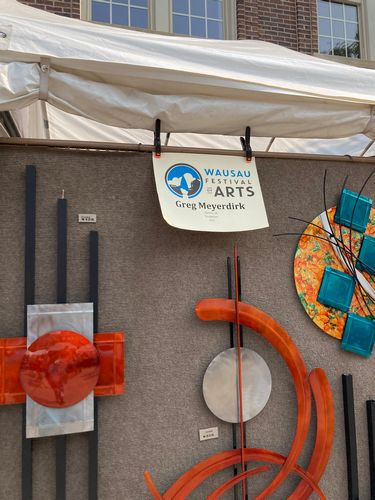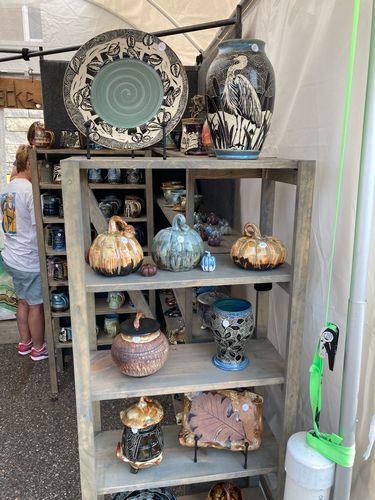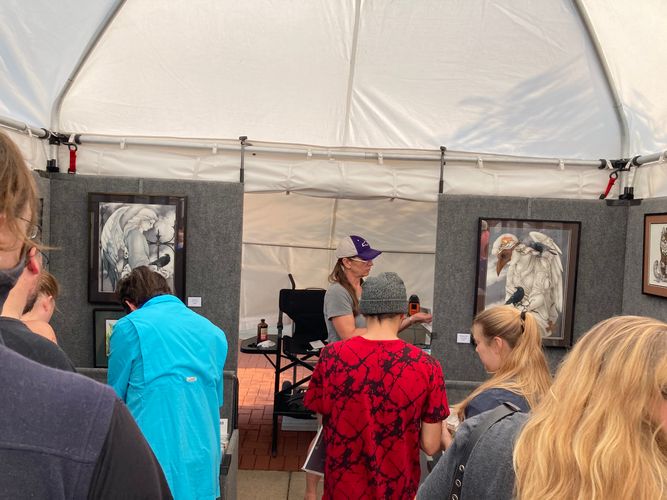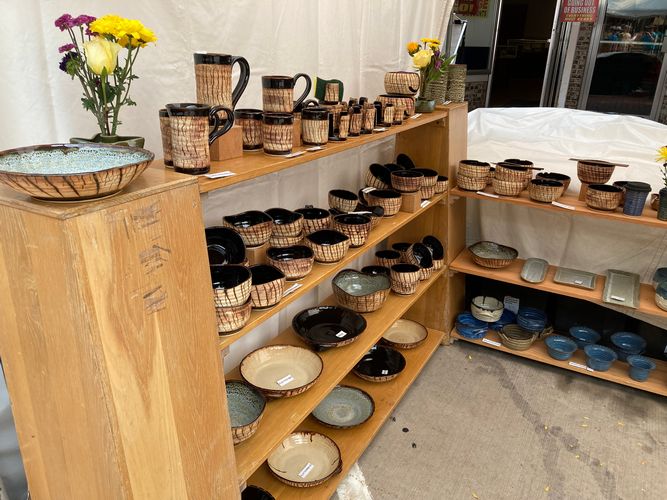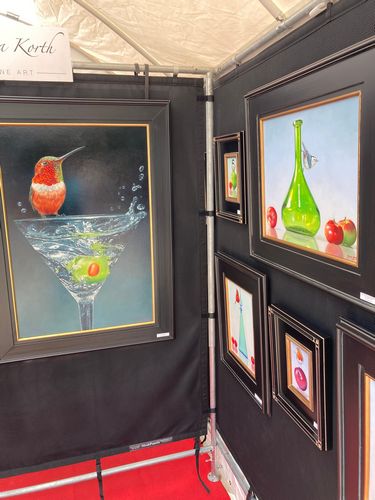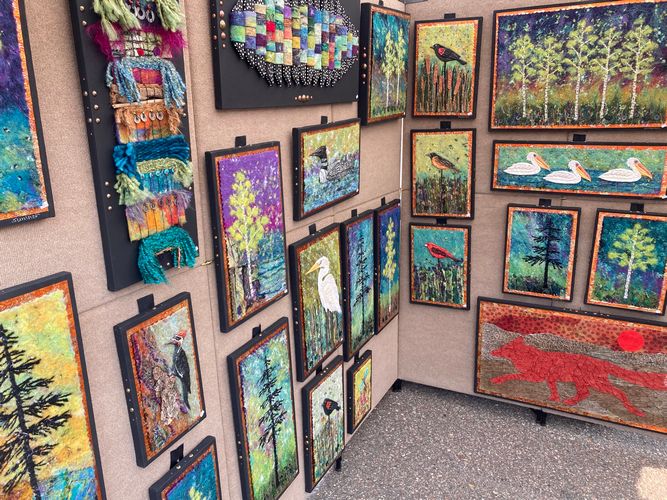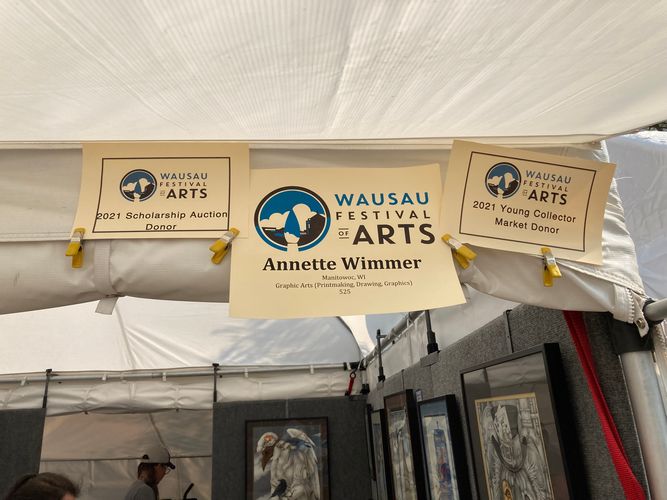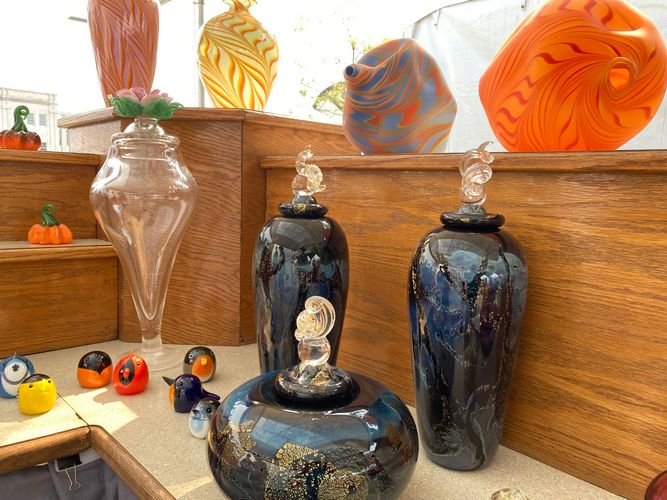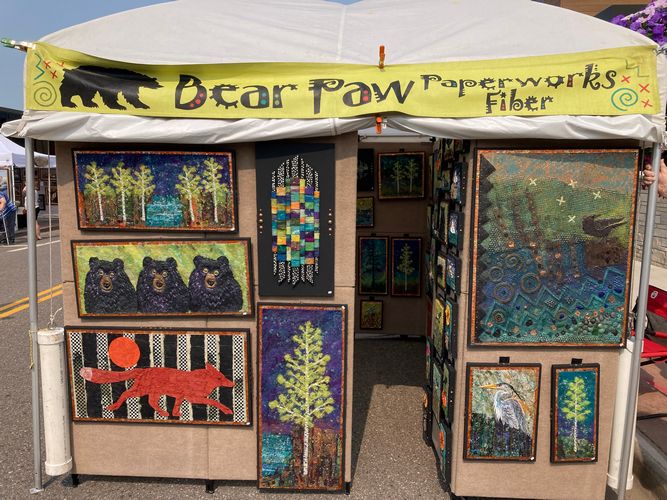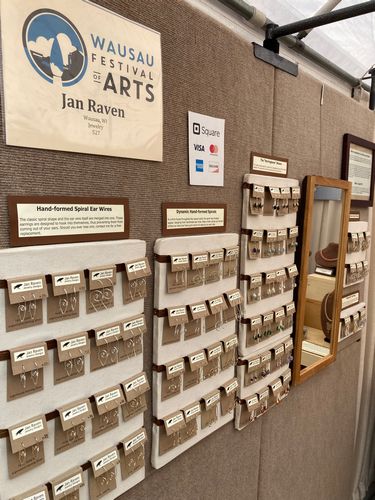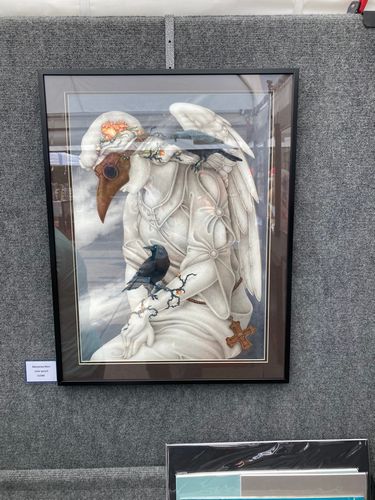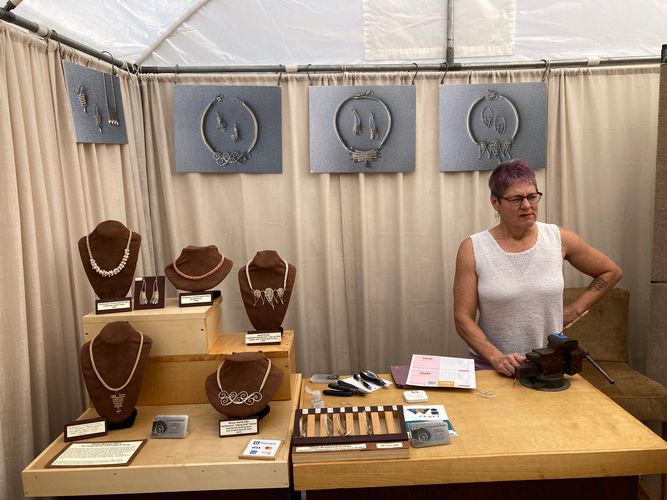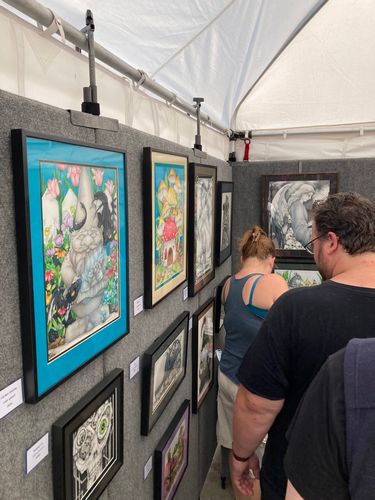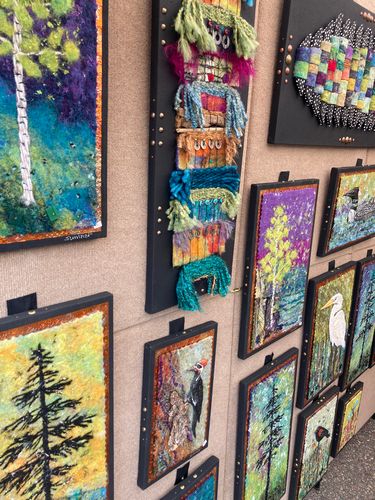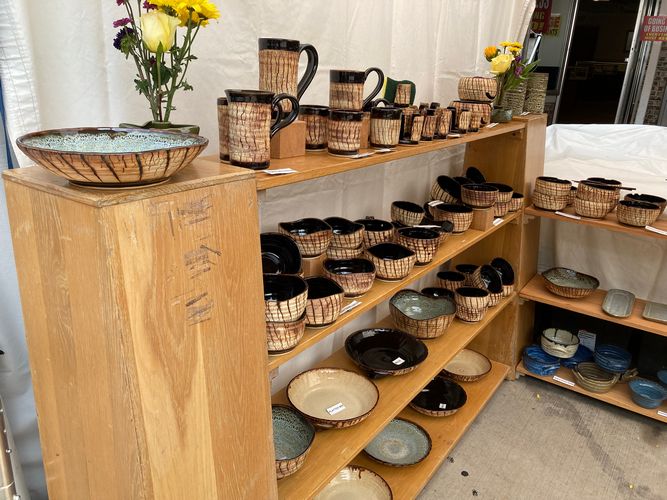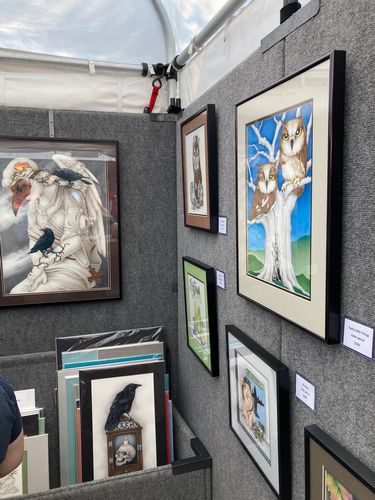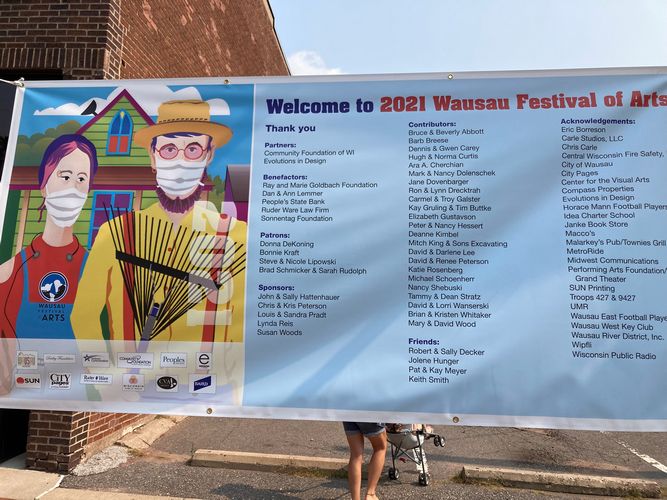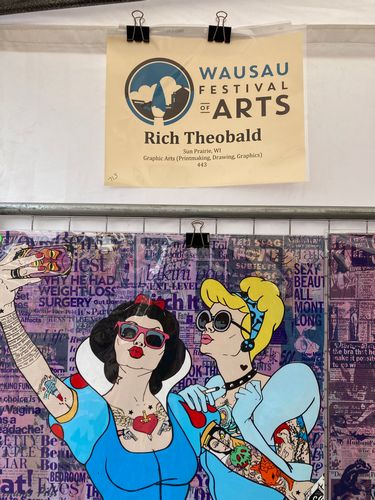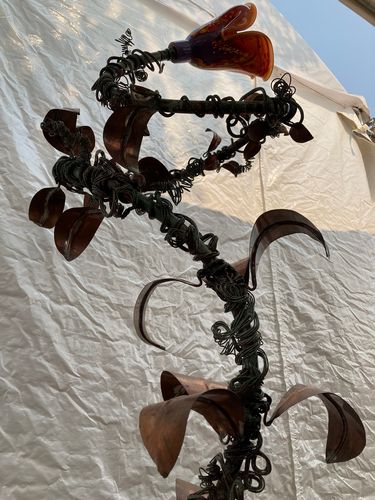 (click an image to open)
Sept. 11-12, 2021; Wausau Festival of Arts, Wausau, WI. Contact: Wausau Festival of Arts, Brad Schmicker, P.O. Box 1763, Wausau, WI 54402; Phone: 715-842-1676; Email: info@wausaufoa.org; Website: www.wausaufoa.org; Application fee: $40; Space fee: $160 to $210; Space size: 10x10 to 10x15; Exhibitors: 120; Hours: 10 a.m. to 5 p.m. Saturday and 10 a.m. to 4 p.m. Sunday: Admission: free. 
Compiled from FastAudit reports  
Sunshine and beautiful, summer weather greeted those who attended the 56th Wausau Festival of Arts, in Wausau's historic downtown. Pops of red in some of the trees offered a glimpse of what was yet to come as the temperature begins to drop in this part of the country. 
When last year's art festival was canceled due to the COVID-19 pandemic, a virtual event was held. The festival's return to an in-person event this year was part of Wausau's Artrageous Weekend. In addition to the fine art festival, there were other art shows in the community, as well as the closing performances of Wausau Community Theatre's "The Sound of Music." 
Artists who reviewed the show had mixed feelings about the art festival's sales. Most rated them as being above average, but a few thought they were below average. 
"My items for this show ranged from $4 to $900," wrote an artist whose medium was mixed media, 2D/3D, and painting. The artist's average sale was $60. 
This artist described the show as well organized and well run, with good communication, and a friendly, caring staff of volunteers. 
Check in was found to be easy and efficient, with the booths well marked. Artists could set up the night before the festival began. "I do wish there was more room between booths as we were basically sidewall to sidewall," the artist wrote. "Very nice volunteers …water bottles provided, as well as morning coffee and doughnuts." 
That artist and the others who reviewed the show all said they would participate in it again. "Zoe (Morning) is the best!" wrote a photographer — a reference to the festival's coordinator. 
A photographer was one of the artists who rated the festival's sales as below average but rated its quality of work and prestige as a 10 in both categories. 
A painter with above average sales loved the show. "Easy load in/out, artists treated very well, good crowd turnout, lots of good restaurants within walking distance. Will definitely do (it) again," the artist wrote. 
An artist whose medium was fine art, painting, and wood had average sales but would attend again because it is "very close to where I live." 
Strong sales were reported by a ceramicist, who rated the show's quality of work, balance of mediums, and prestige as being high. 
That artist and others gave the event's advertising, layout, attendance, management, artist treatment, and artist amenities a high rating.  
Subscribers can read more show reviews at https://sunshineartist.com/review-archive. Not a subscriber? Subscribe at https://sunshineartist.com/subscribe.