Old-Fashioned Christmas in the Woods - No. 1 Classic & Contemporary Craft Show
September 2022, by Angie Landsverk
Artists consistently rank Old-Fashioned Christmas in the Woods as being among the top Classic & Contemporary Craft shows in Sunshine Artist's annual 200 Best, and the show has the top spot for 2022. 
"We feel very honored and humbled by our selection as No. 1," said Ken McGaffic. "It reassures us we're doing something right, and it wouldn't be possible without the cooperation of everyone involved, from our crafters to those parking the cars." 
He and his wife, Linda, established Old-Fashioned Christmas in the Woods in 1994 at Shaker Woods, in Columbiana, Ohio. "The event was successful from the start and has grown since then. We now have more than 200 crafters, as well as 20-plus food booths and three stages of entertainment," Ken said. "The wooded setting with unique wooden booths makes it a magical setting for our event." 
The juried event features costumed crafters from various parts of the United States. Ken and Linda appreciate the crafters and do everything they can to make things convenient for them. 
"They can set up a week ahead of time. They can pull their vehicle right up to the booth," Ken said. "They can work on their booth throughout the week." 
While the festival is billed as Christmas in the Woods, attendees find more than ornaments and holiday decorations at this show. "We have traditional crafters such as potters, woodworkers, blacksmiths, leather crafters, something for everyone's taste," Ken said. 
The crafters demonstrate their skills while selling their handmade items. Linda said some of the crafters have been with them for 28 years, with the show having about 20% to 25% new crafters each year. 
Ken said tens of thousands of people from across the country attend the event. It is a tradition for many who plan vacation days and reunions with family and friends around the dates of the festival, he said. 
That is one of the reasons why Old-Fashioned Christmas in the Woods is held on two consecutive weekends in October. The venue could not handle that number of people on one weekend, and Ken said the weather can affect attendance. "The weather can be 70 degrees or horizontal sleet," he said. 
Linda said this gives people four days from which to choose. "People come in and they shop for a while. Then they sit down and listen to music for a while," she said. "There's men that come with their wives to carry packages and eat." 
Ken said there are people who attend the festival every day. Bus tours travel from as far away as New York and Michigan, and area hotels are usually booked, he said. 
The McGaffics' goal is to create a happy and friendly atmosphere for their crafters and the attendees. "It's a real fun time," Linda said. "It's an experience." 
The planning for their annual event begins the prior year — in December. They take the month of November off for a breather when they wrap everything up in October, Ken said. 
"Needless to say, it's a lot of hard work — especially at crunch time when we're getting the woods decorated for the event and getting the crafters in their appropriate booth," he said. "What we love the most is seeing all the happy people. We recognize them returning every year. Our attendees, staff, and crafters are our extended family. We realize without them there would not be a Christmas in the Woods."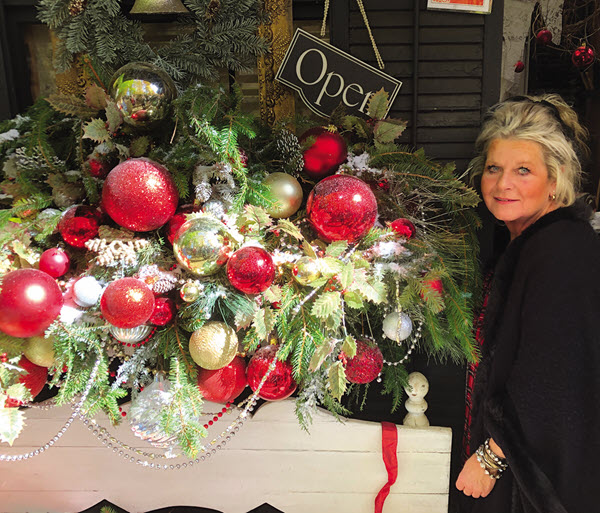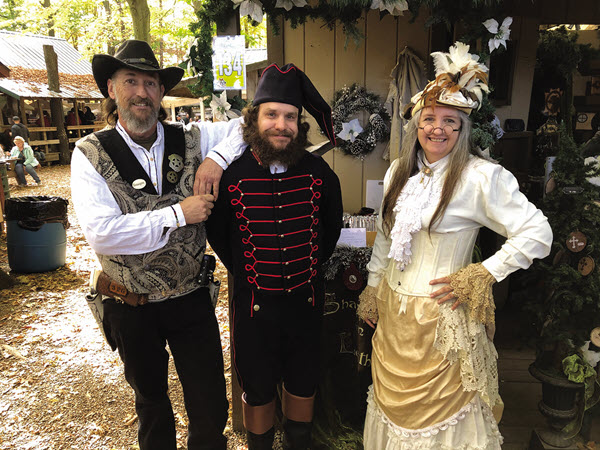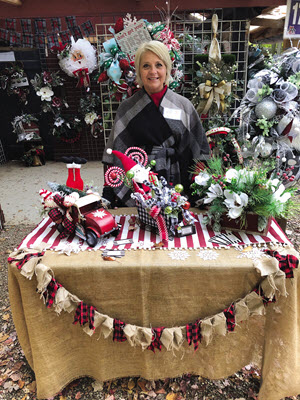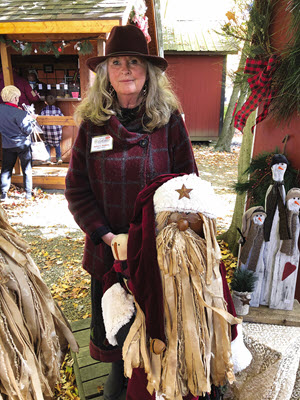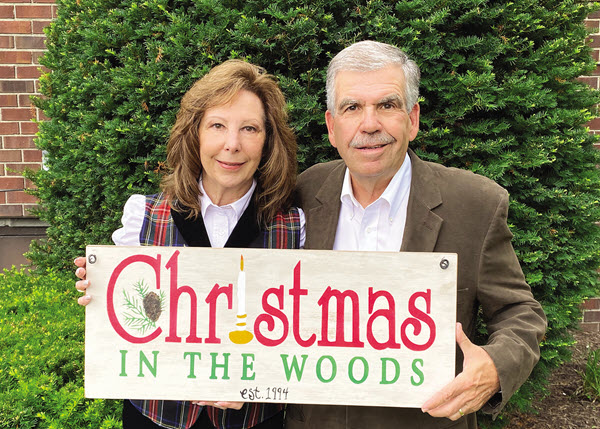 (click an image to open)