Columbus Winterfair - No. 1 Fine Art & Design Show
September 2022, by Angie Landsverk
Columbus Winterfair attracts artists from throughout the country, and the sales they made at last year's event put this show at the top of the Fine Art & Design category in Sunshine Artist's 200 Best for 2022. 
"We are so honored that our artists voted Winterfair No. 1 in fine arts, especially this year. We work hard to ensure a successful event for them, and we appreciate that they recognize and value that," said Kim Nagorski. "COVID-19 made planning more challenging this year, which makes their votes even more meaningful. We are thankful that artists trusted us enough to participate this year." 
Nagorski is the executive director of Ohio Designer Craftsmen, a nonprofit organization that began in 1963 to support professional fine craft artists working in Ohio. She said the first Columbus Winterfair took place in 1976. 
Columbus Winterfair is held on the first full weekend of December on the Ohio State Fairgrounds, in Columbus. "It's an easy venue to get to, right off a main highway. The building is large and always decorated for the season. Artists travel from across the country to participate, and high-quality artworks include glass, ceramics, fine jewelry, wood, leather accessories, fine wearables, paintings, photography, sculpture, and more," said Roxanne McGovern, the show's coordinator. 
The show is a holiday tradition that draws about 16,000 people. "Columbus is an art-focused city that attracts buyers who appreciate and collect fine craft. As artists return to participate in Winterfair, their collectors also follow them and look forward to buying new work year after year," McGovern said. "Our artists tell us they look forward to seeing their regular customers and collectors at the show as they build their following." 
Many artists return year after year. Nagorski estimates about one-half to two-thirds do so and noted that local artists Kim and Katherine McClelland have participated in Winterfair every year since its inception. 
Nagorski said the show offers incentives to encourage new artists and local groups to participate. "We provide scholarships to emerging artists for a free booth to allow them to test the waters with little expense, and we dedicate several booth spaces to local art guilds and organizations, whose members demonstrate and sell their work," she said. 
Applications are processed online through zapplication.org and juried by a panel of jurors who are professionals in the art field. Nagorski said it is a closed jury, with the jurors looking for high-quality work and a professional booth display. 
She said the number of artists exhibiting at Winterfair has typically been between 375 and 450, and she expects there will be around 375 to 400 exhibitors this year. "Last year, because of the pandemic, we held the number to 375. We put several safety measures in place to protect against infection," Nagorski said. "The booths were laid out in quads, with aisles between each quad. This layout allowed more space for visitors and artists, and it meant that every artist received a corner booth, free of charge." 
Artists and visitors liked last year's layout, which is why Columbus Winterfair will have the same layout this December. 
Planning for the show takes place throughout the year and ramps up in June. "We really enjoy meeting and talking to the artists who do our shows," Nagorski said. "They are such a great group of people."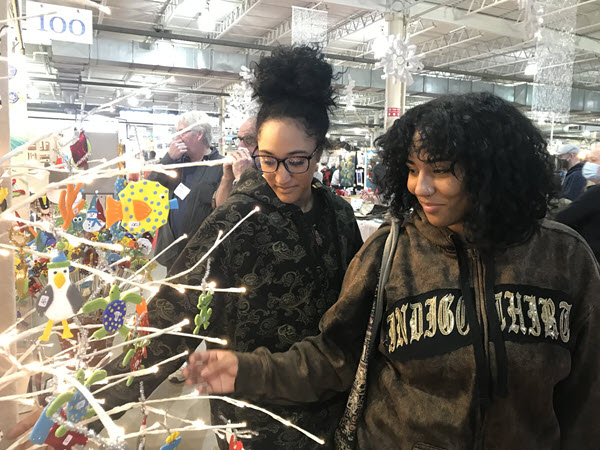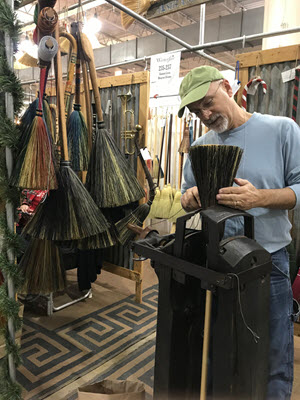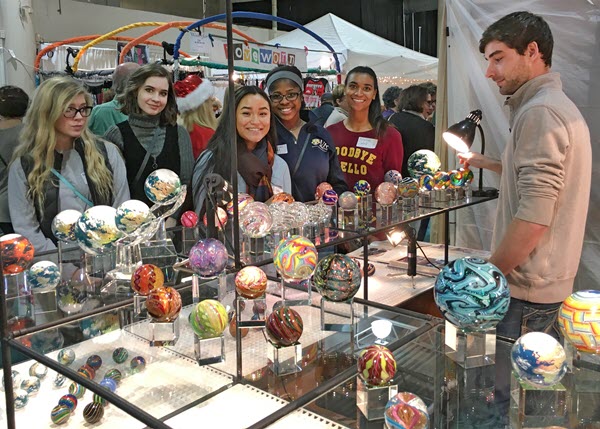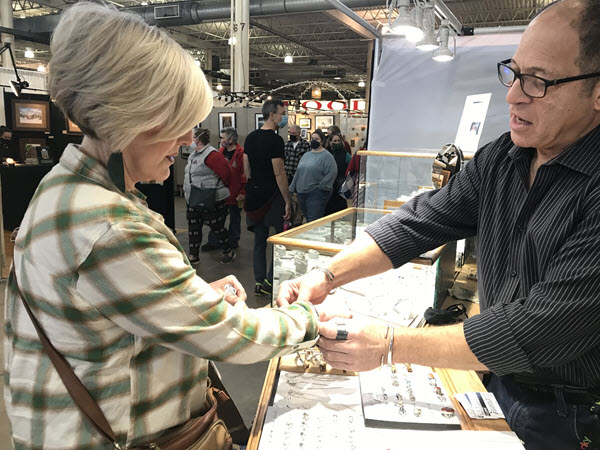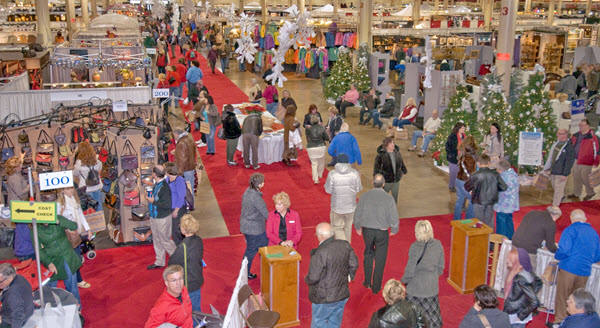 (click an image to open)