Artists on the Road
June 2022, by Angie Landsverk
How They Handle Transportation, Lodging, Meals
Zsuzsanna Luciano spent the first three months of the year selling her conservation photography at art shows in Florida and is now preparing for the start of the summer festival season in the Chicago area.
"We travel to Florida in the wintertime and Illinois, Wisconsin, and Colorado for the summertime," she said. "In between, there are 'home shows' when we travel back home after the weekend."
Luciano exhibits at shows with the help of her husband Mike and their 15-year-old son, who they homeschool. They did nine shows in Florida and have about 10 festivals scheduled this summer.
She said most shows allow free parking for campers at prearranged locations like schools, churches, or park and recreation parking lots. They take advantage of those opportunities.
The family then camps in state parks on the days between shows and mixes cooking in their camper with eating out. The Monday after a festival is spent filling orders and finishing sales.
From Tuesday until they get ready for the next show, they discover their surroundings and may hike, bike, kayak, or dive. "This is the time when I take photographs and create new work," Luciano said.
After about two months, the season changes and they go home to take care of their house, see family, and work on other projects, she said. Then a month goes by, and they are on the road again.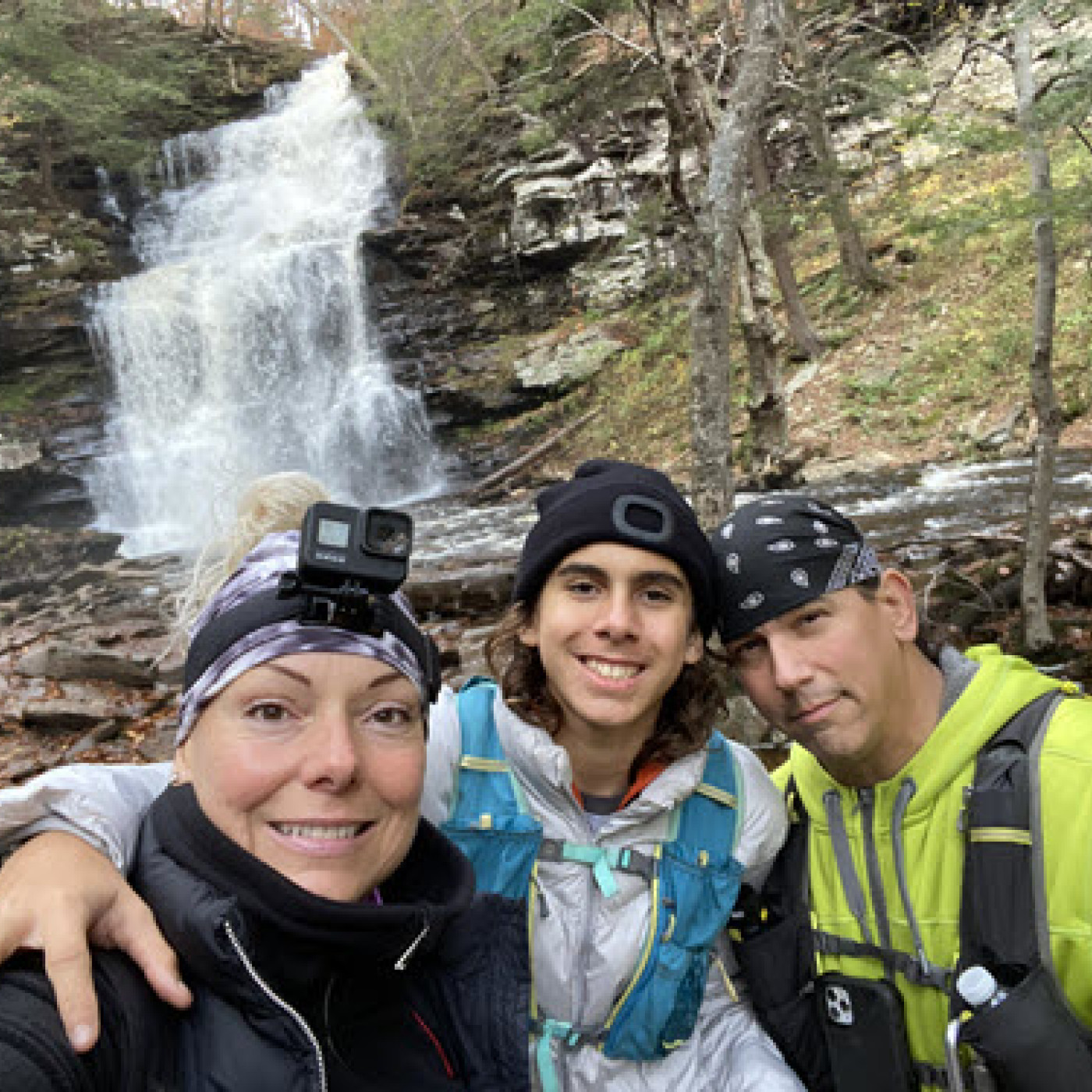 The Distance Traveled
Many artists drive hundreds or thousands of miles between shows. Photographer Evan Reinheimer, who will be away from home seven weeks for five different shows, will travel 1,500 miles at the most between art fairs.
Reinheimer said he transports his inventory for multiple shows without stopping home by "packing my van to the max."
The longest distance Luciano and her family travel between shows is 300 miles. They drive a Toyota Tundra and transport her inventory in a travel trailer.
Cathy Laughery is gone one week for two different shows, traveling 300 miles between them. She uses a van to transport her inventory.
Kate Jones is away from home as many as 15 weeks for different shows on multiple weekends. The longest distance between the shows is 1,000 miles.
Jones makes games and puzzles. She carries as much inventory as possible in her van.
The rest of this article can only be seen by paid subscribers who are logged in.