2023 is Bigger and Better Than Ever!
December 2022, by Sunshine Artist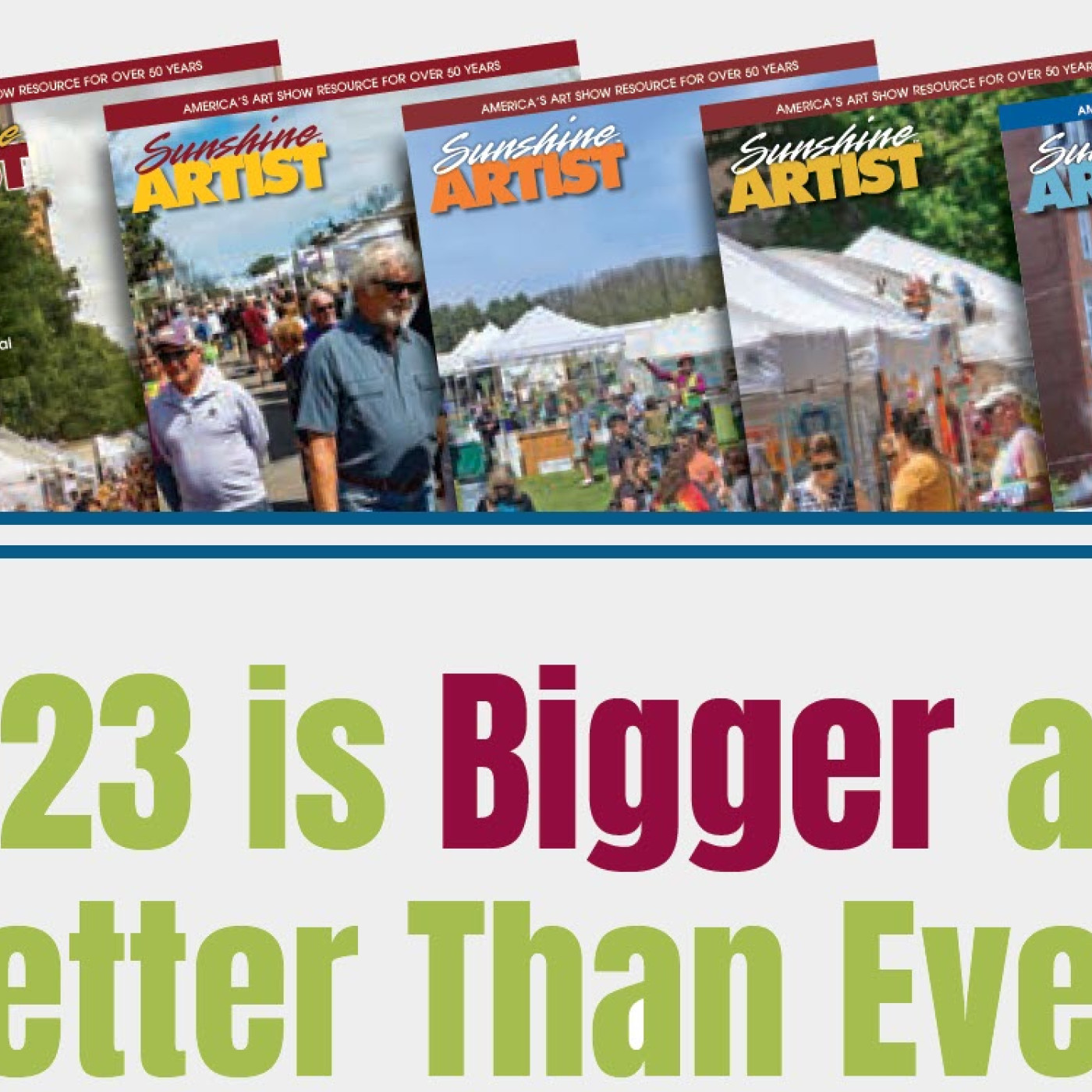 We are excited to announce some positive changes with our upcoming schedule of magazine issues next year. Beginning in February with the February/March issue, we will be combining two issues into one.
112 pages in each issue
Complete Show Listings throughout the U.S.
Show Reviews
More Articles to Increase Your Show Success and Build Your Business
What does this mean for you?
Beginning with the February/March issue, Sunshine Artist will be mailed 6 times a year.
You keep the same number of issues in the switch—so if you have a one-year subscription of 12 issues left, you now have a two-year subscription of 12 issues.
Create Your Online Account to Get Started
If you haven't registered your subscription on our site, do so now. You just need your customer number (found on your mailing label) and the email we have on file. Go to www.sunshineartist.com/login.
Not a subscriber? Join Here.