How to Review Your Own Show for Sunshine Artist
November 2021, by Angie Landsverk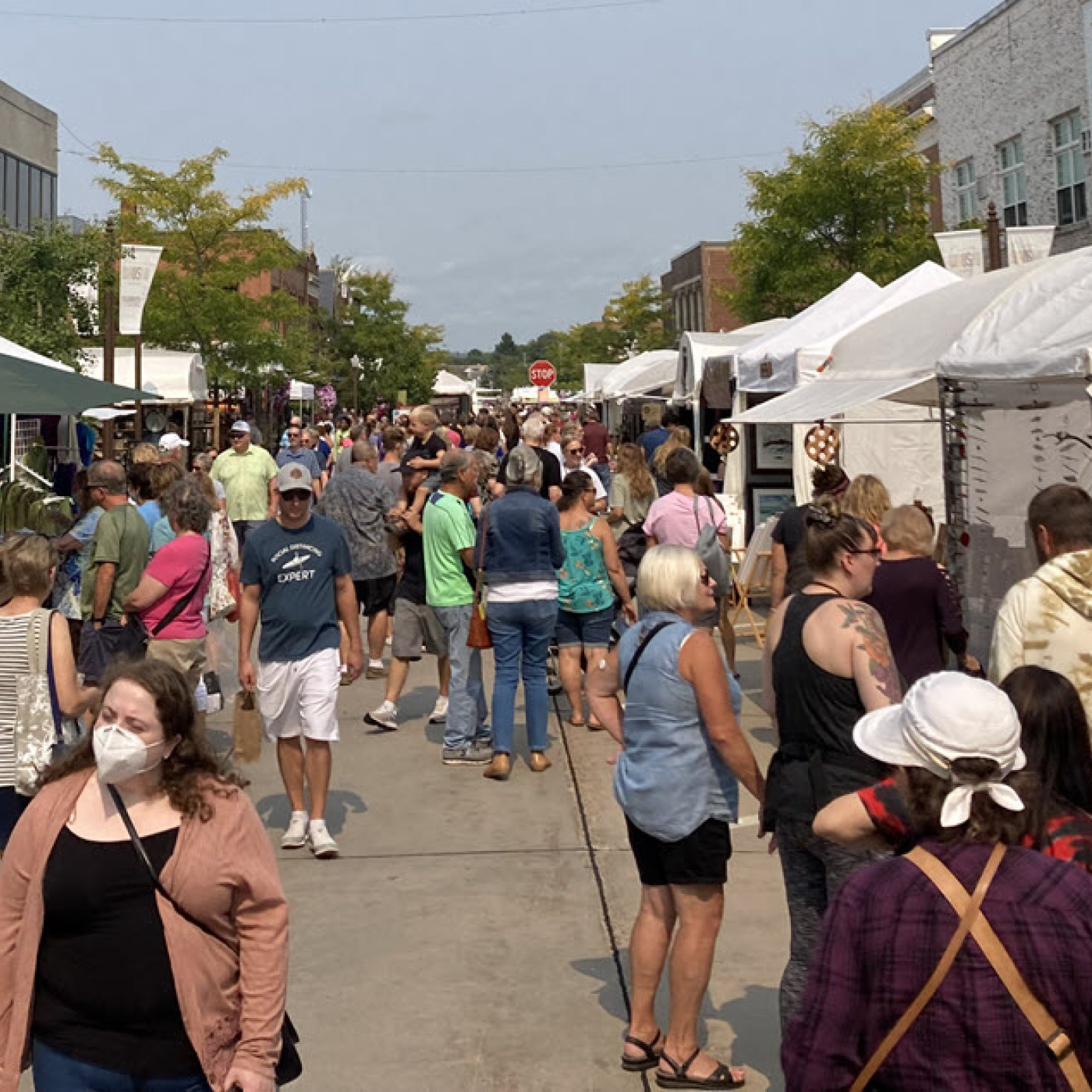 Have you noticed something new in Sunshine Artist's show reviews section?
The Promoter Post Show Report is a recent addition. It gives promoters and organizers the opportunity to say how their shows went and address comments artists make in their reviews. In other words, you'll notice in many of the show reviews now appearing in Sunshine Artist Magazine and on this website, promoters themselves have reviewed their own shows.
The Post Show Report link is shared with promoters after Sunshine Artist receives Artist FastAudits.
The Two-Step Procedure
1. Get your show reviewed by artists. Either hand them paper forms at your show (https://sunshineartist.com/fastaudit-request-form), or send your artists the online form URL (https://sunshineartist.com/audits/new), or both.
2. Once your show gets reviewed by artists, we will contact you if there are any artist reviews that require a response from you, and also help you add your own show review.
How It Works: Detail
Artists have two options for submitting their Artist FastAudit reviews. They can mail the paper form at no cost to them or submit their review digitally at sunshineartist.com/audits/new. In the past, those Artist FastAudit reviews were the sole content for the show reviews appearing in Sunshine Artist.
Now, as Artist FastAudits are returned, Sunshine Artist's staff reads them, prepares to write a review about the show, and sends the promoter the link to submit a Promoter Post Show Report. The Promoter Post Show Report includes questions about what type of feedback was received from artists, what was learned at the show, and what improvements were made that others could learn from.
In addition, organizers can share information with artists and makers who may be interested in exhibiting at their shows in the future.
There is also the opportunity to send photos from your shows for possible use in Sunshine Artist. That is another recent addition to this section of the magazine, and these pictures are also considered for the magazine's cover.
Some Tips for Success
Upload photos in the highest resolution possible and include shots of the overall venue, booth layouts, and artwork. Always note who the photos should be credited to, and never submit photos for which you don't have rights to submit them to a magazine. If you're not sure you have rights, you don't.
Submitting a Promoter Post Show Report is easy. Simply type your responses to each question, upload your photos, include details for the photo captions and credits, and click on the submit button.
When an artist's review includes negative comments, those comments are shared with the promoter via email. This is often done at the same time the link for the Promoter Post Show Report is shared with the organizer.
Promoters can respond to the comments in a separate email or within their Promoter Post Show Report. They may also provide additional information about their events and plans.
As a reminder, the first step in getting to review your own show is to distribute Artist FastAudits and encourage artists to review your show. There are no Promoter Post Show Reports written for shows that don't have artists' reviews first.
Why the Change
Rarely but occasionally in the past, artists would make unfair comments about a show or its promoter, and the promoter had no vehicle to respond publicly. Also, we think show reports are more complete if the people who ran the show can contribute to them. There may be extenuating circumstances that an individual artist wouldn't know, for instance.
There is no charge to submit a Promoter Post Show Report. The information provided to Sunshine Artist is used to write a report from the promoter's perspective. The report follows the Artist FastAudits compiled review for the show.